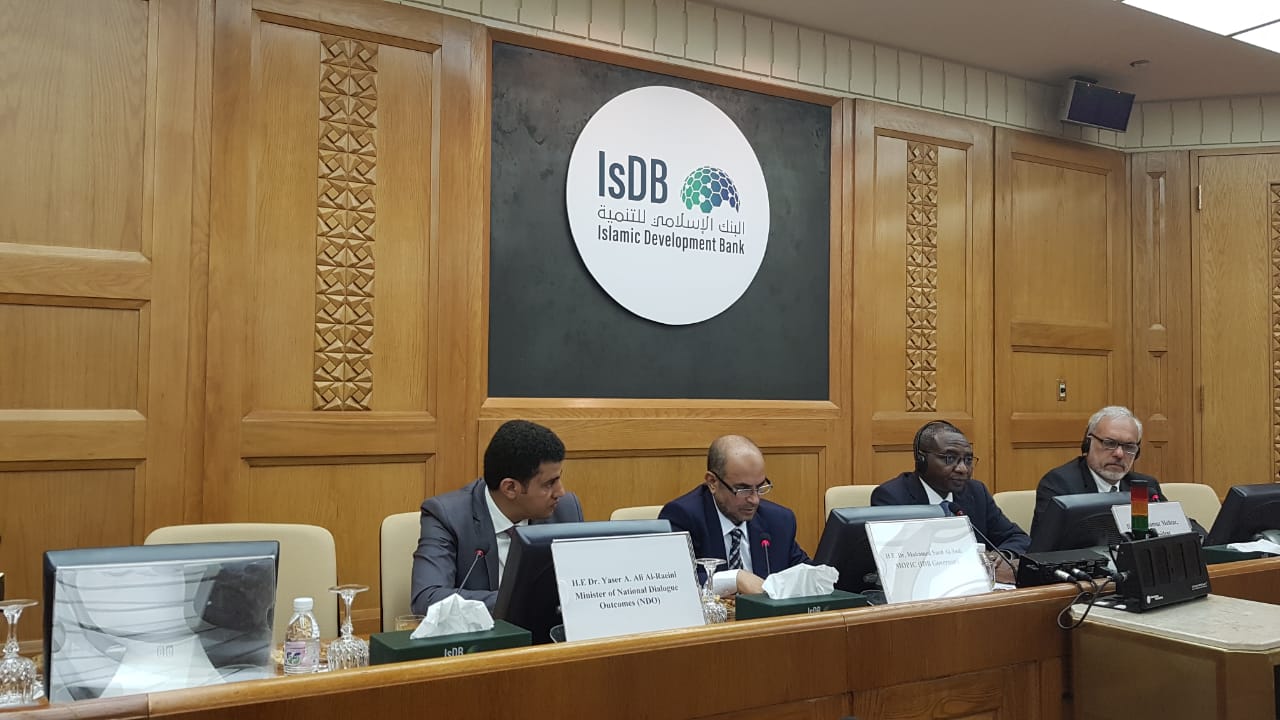 JEDDAH-SABA
Yemen, Islamic Organization for Cooperation (IOC) and the Organization of Economic Cooperation and Development (OECD) signed on Tuesday two memorandums of understanding in the framework of support provided by Transfer Fund to Yemen.
According to the memos, Yemen will be granted USD 6 million divided between the Project of Building Institutional Capabilities (PBIC)for preparations of re-building institutional capabilities for implementing the outcomes of the National Dialogue Conference on central and local levels and the Project of Enhancing Private Sector in the second phase.
Yemen's Minister of Planning and International Cooperation Dr. Mohammad al-Sa'adi and the State Minister for Affairs of Implementing the Outcomes of the National Dialogue Conference Yaser al-Ruaini attended the signing.
Al-Sa'adi valued the great role of the Islamic Bank for Development and the OECD for supporting developmental efforts in Yemen, saying the cooperation between the Bank and Yemen dates back to 40 year in different fields, mainly education, health, water, agriculture, road and electricity.
He praised the program of enhancing judiciary and the rule of law financed by the Arab Spring Countries Transfer Fund and PBIC for reconstruction, which has been launched today with participation of the Islamic Bank and organization.
Yemen is going through a crisis of different faces; political, economic, social, security and humanitarian and led to heavy challenges on the shoulders of the Yemeni people and has future consequences on all fields, especially development and humanitarian, said al-Sa'adi.
Meanwhile, al-Ruaini pointed out that the project contributes in enhancing performance of the state's institutions tasked with re-building the state in accordance with the outcomes of the national dialogue.
It will have big role in training and building capacities of officials and institutions on both central and local levels for realizing integrated coordination in providing services and implementing the outcomes, he said.
For his part, the Deputy Head of Islamic Bank for Development for Programs Affairs Mansour Mukhatar praised high-level development relations between Yemen and the bank.
He confirmed that the bank will support the government of Yemen in programs of reconstruction, institutional development and reviving economy.