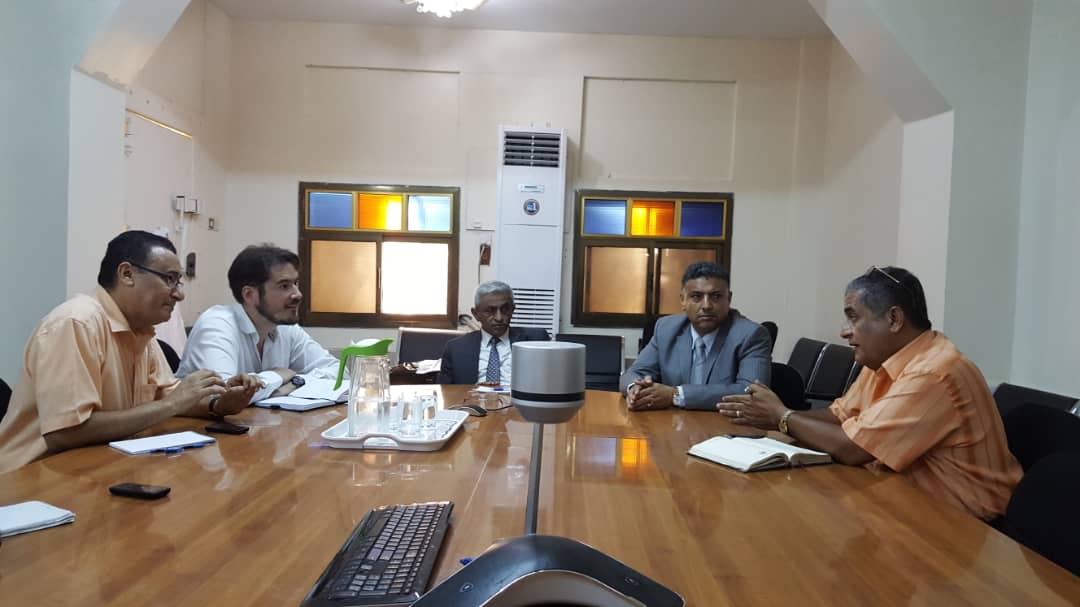 ADEN-SABA
Government officials and a member of the International Committee of the Red Cross discussed joint cooperation in addressing water and environment issues in Yemen.
Minister of Water and Environment Ezzi Shoreim, the Secretary General of the Local Council of Aden, the Director General of the General Authority for Rural Water and Sanitation Projectsand the Coordinator of Water and Housing at the ICRC met in the temporary capital Aden on Monday.
Shoreim stressed the need for a lot of assistance and interventions by international partners including the ICRC in the field of water and environment particularly in the provinces and areas affected by the Houthi war.
He stressed the need for coordination between the government and the ICRCto carry out projects. He also stressed the need to give priority to the most provinces most needy of water projects,primarily Hodeidah, Taiz, and Beidha
The ICRC coordinatorgave the officials a brief account on the ICRC's activities in the areas of water, sanitation and environment in a number of Yemen's urban and rural areas. He expressed the ICRC's interestto provide more services for the population.