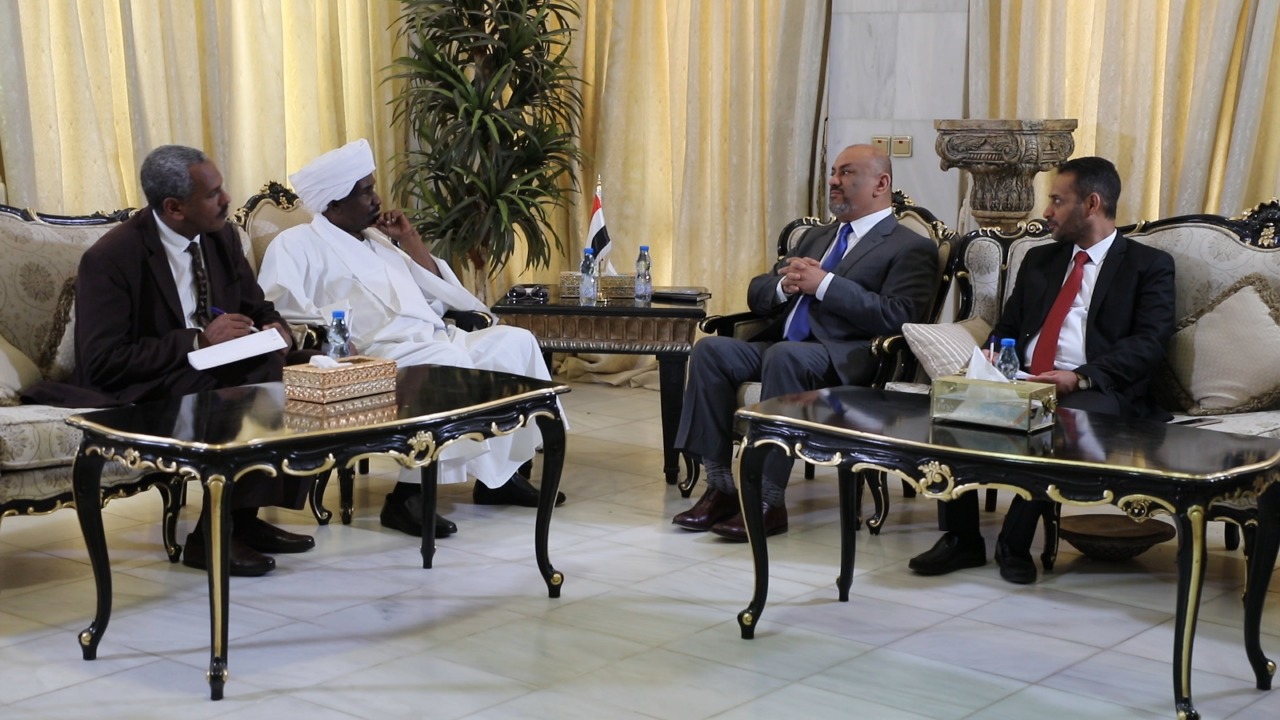 RIYADH-SABA
Minister of Foreign Affairs Khaled al-Yemani discussed with the Ambassador of Sudan Mohammad Mustafa al-Derdiri boosting mutual relations in fields serving the interests of the two countries.
Minister al-Yemani expressed thanks of the Political Leadership to Sudan on its support to legal government and participation of Sudanese brothers in battles for regaining legality in Yemen within the Saudi-led Coalition.
The two parties discussed developments in the western coast and great advance accomplished by the national army's forces supported by the coalition there, as well as efforts in political field and government's believe that there is no way for peace without ending the coup and implementing the UN Resolution 2216.
For his part, Sudanese Diplomat conveyed best wishes of Sudanese Foreign Minister Mohammad Ahmad to Minister al-Yemani for appointing him as a minister.