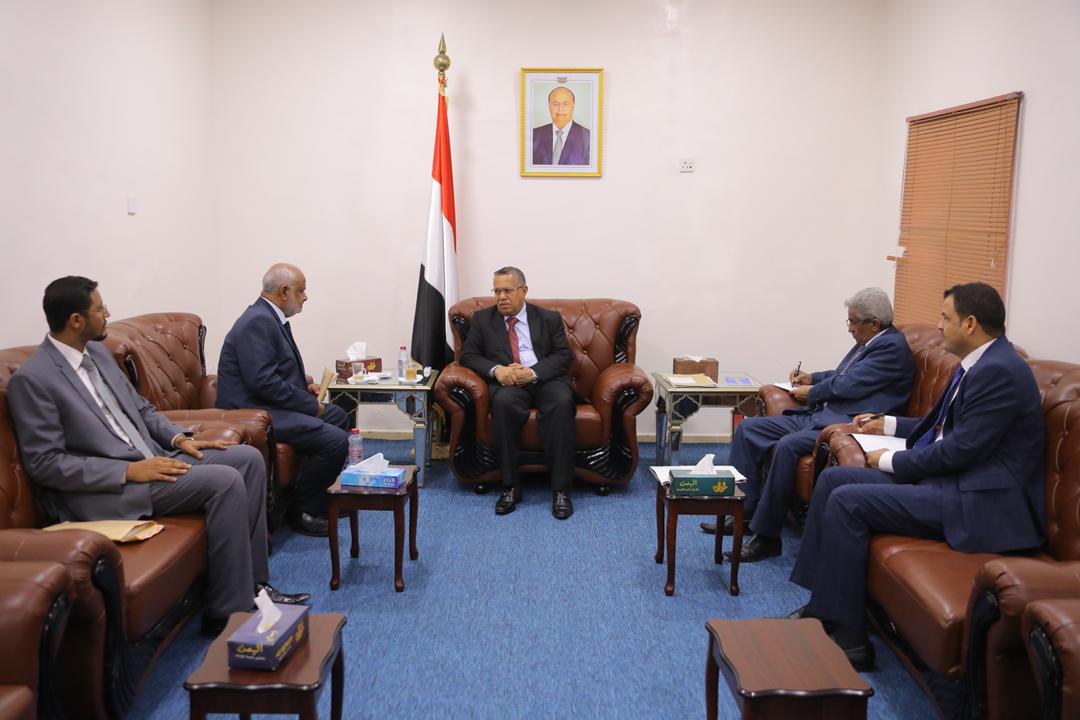 ADEN-SABA
Prime Minister Ahmed bin Daghr discussed today with the Governor of Hodeidah, Dr. Hassan Taher and his First Deputy Walid Al-Qodami, the situation of securityand public services in the parts of the Red Sea port province that have already been liberated from Houthi rebels' control.
Taher gave bin-Daghr a detailed account about the damage that the Houthi militia had incurred there and how the local population have been deprived of their most basic rights under the rebels' control.
The Prime Minister stressed that Hodeidah and Tihama region as a whole will have a bright future after the removal of the reign of the theocratic militia.
He stressed the need to shelter the displaced people and provide them with all services they need and toresume paying salaries to public servicemen in the province.