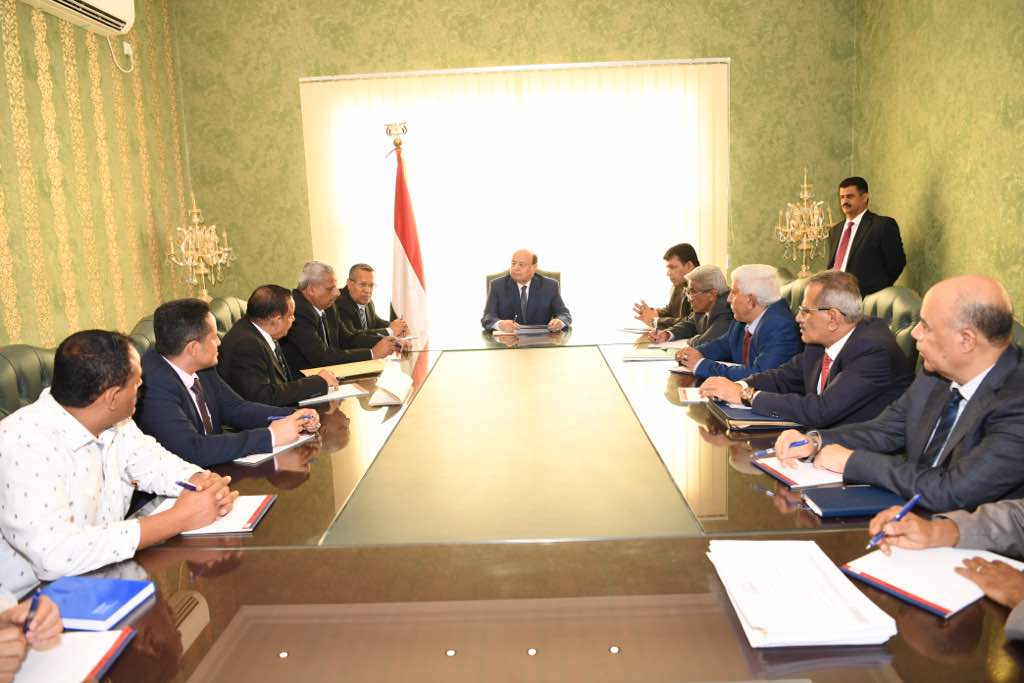 ADEN-SABA
President Abd-Rabbu Mansour Hadi has instructed the government to approve one billion Yemeni Rial (YR) for Lahj province, 700 million out of which to re-build the Executive Office premises and governor's house. 300 millions shall be devoted to basic services projects. An additional 50 million RY payment also approved as operational budget and to cover deficit of salaries payments in the province.
The President also ordered that 10 drinking water wells must be established and an additional 10 MGW of electricity supplies should be made available.
President Hadi gave his instructions during his meeting Wednesday with local authority leadership of Lahj province, with the presence of Prime Minister Dr Ahmed Obeid Bin Dagher and several ministers.
The Prime Minister provided clarifications about basic services projects the government has carried out and going to establish in Lahj.
For his part, governor of Lahj Maj. General Ahmed Atturki, provided an overview about the situations in the province including achievements made and challenges need to be addressed to improve services.
The President urged the government and local authority in Lahj to focus on basic services sectors as a top priority. He said" Government and Lahj's local authority need ought to work on improving basic services and make that key focus of development plans".