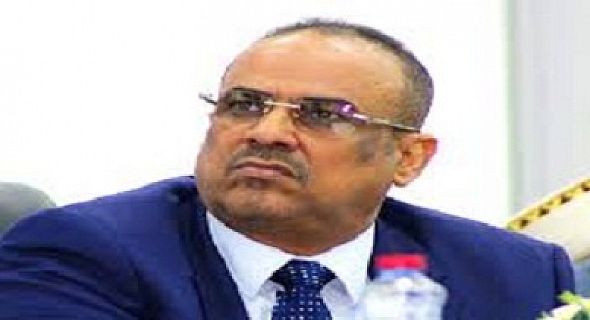 ADEN-SABA
Deputy Premier, Minister of Interior Eng. Mohammed Almayssari described his visit to the United Arab Arab Emaciates (UAE) as successful and fruitful in terms of boosting partnership and mutual coordination between the two countries.
He said:" A series of meetings held with the leadership of Interior Ministry in the UAE represented by Deputy Premier, Minister of Interior (Lt Gen) Sheikh Said bin Zayed Al-Nahyan".
In a statement to the Yemeni News Agency (Saba) upon his return to Aden he added :" A number of significant topics relating to security files in the government-held provinces, mainly in the interim capital Aden were discussed and irregularities were redressed ".
The Minister stated that as he met with Crown Prince of Abu Dhabi, Deputy Commander-in-Chief, His Highness (HH), Sheikh Mohammed bin Zayed Al-Nahyan, affirmd the UAE's full support to the State's institutions in the government-controlled regions.
Eng. Almayssari noted that it was agreed on re-arrange security action under the capacity of the Ministry of Interior and the population will find tangible results on the ground in accordance with a scheduled plan.