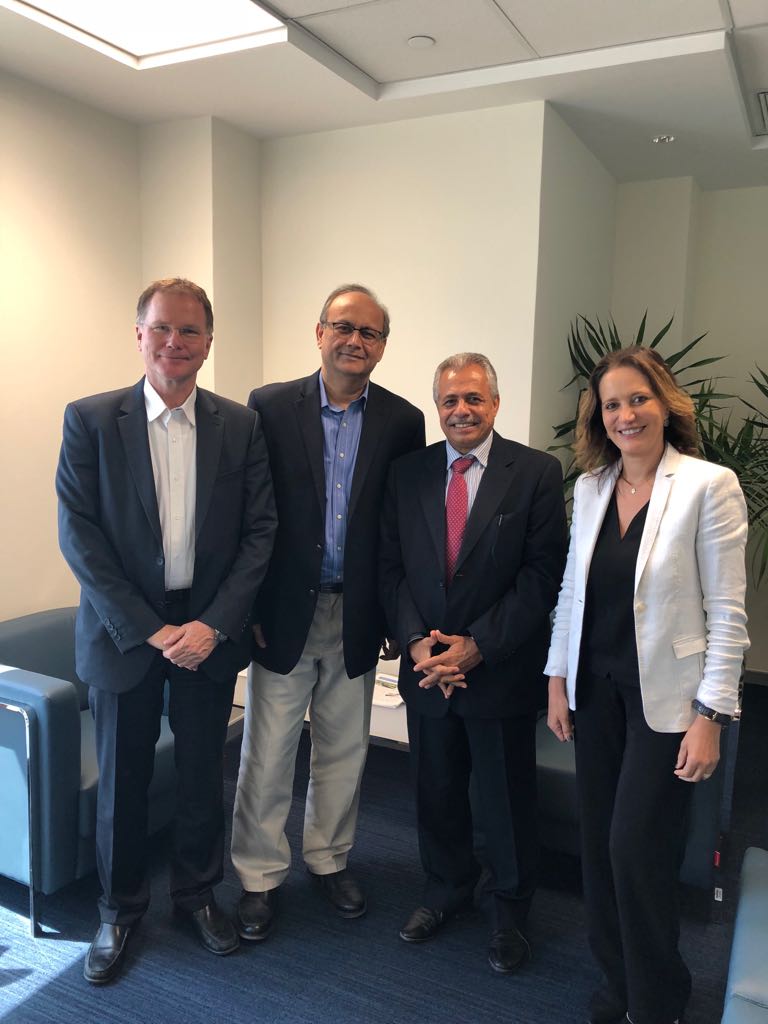 CAIRO-SABA
Minister of Industry and Trade Dr Mohammed Al-Maitami held talks Wednesday in Cairo with the Regional Director of the World Bank (WB) Asa'ad Alam and Country Director in Yemen Raja Katan and senior economist in the WB office in Cairo Wilfred Angelic.
The discussions focused on the WB's efforts aimed to support Yemen's economy.
Al-Maitami's conversations with the WB's officials also touched upon the WB's upcoming programs aim to support the Yemeni private sector.
It is important to note that the WB transferred above $1 billion and 200 million to the finance the emergency operations in Yemen over the past couple of years.