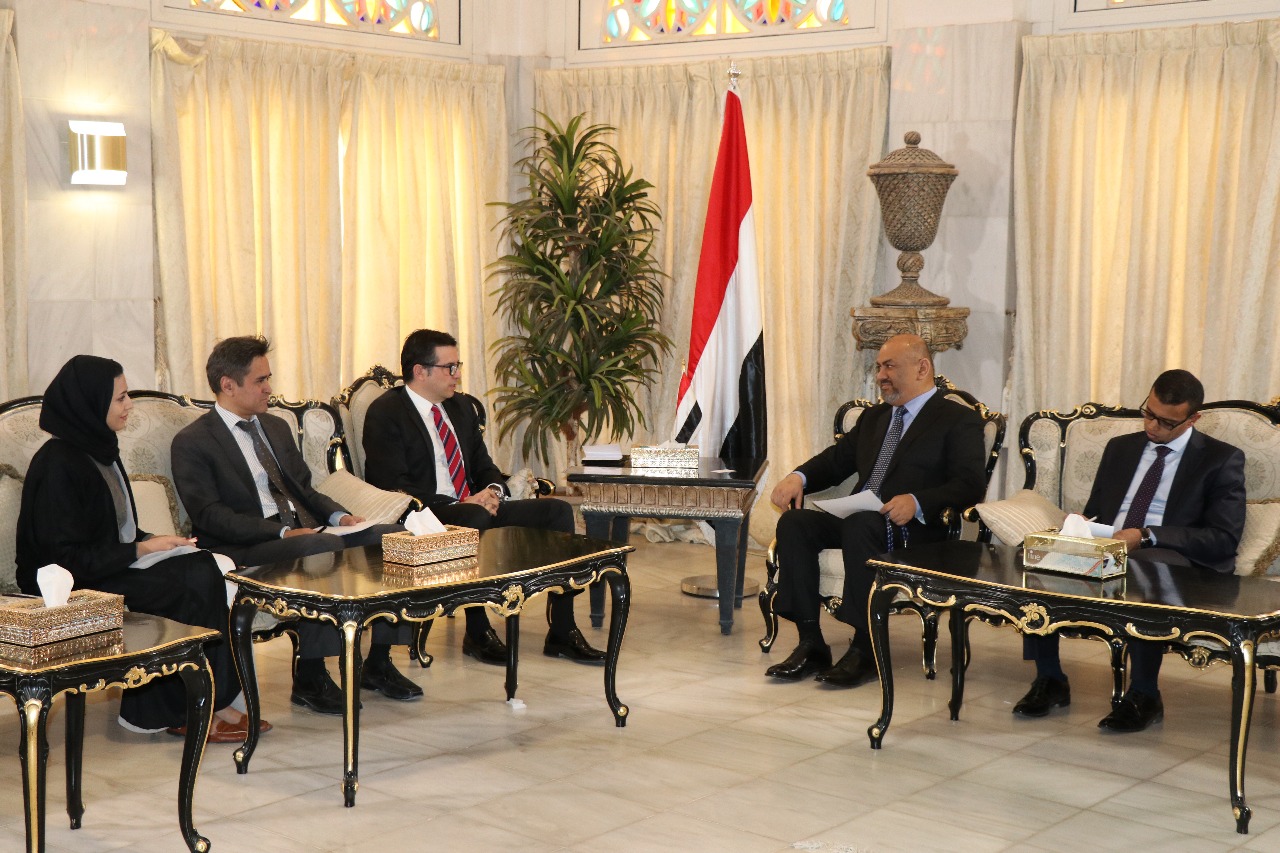 RIYADH-SABA
Minister of Foreign Affairs Khaled al-Yemani discussed on Tuesday with Turkish Ambassador to Yemen Levent Eller humanitarian and medical aid provided by Turkey to Yemen.
Al-Yemani praised the launch of the makeshift hospital set up by Turkey in al-Turba City, Taiz Province and other humanitarian contribution, which reflect deepness of mutual relations between the two countries.
The two parties also discussed political and military situation in Yemen.
The army is accomplishing important victories in different warfronts; whether in the northern fronts or western coast's fronts and the army has become 10 KM away from Hodeida City, said al-Yemani.
The government seeks to realize peace through political solution to the crisis based on the three agreed upon references for protecting civilians and avoiding catastrophic effects of the wars, he added.
He further said the government of Yemen provides necessary support and help to the UN envoy in hope that his efforts will achieve positive results for resuming peace process in Yemen.
For his part, Eller confirmed that Yemen gains concern of the Turkish people and government and always has priority in providing aid.
He confirmed that his country will continue support to the government and help to Yemeni people to overcome this exceptional period.
He stressed on Keenness of Turkey on securing security and safety of Yemeni people and unity of the Republic of Yemen.