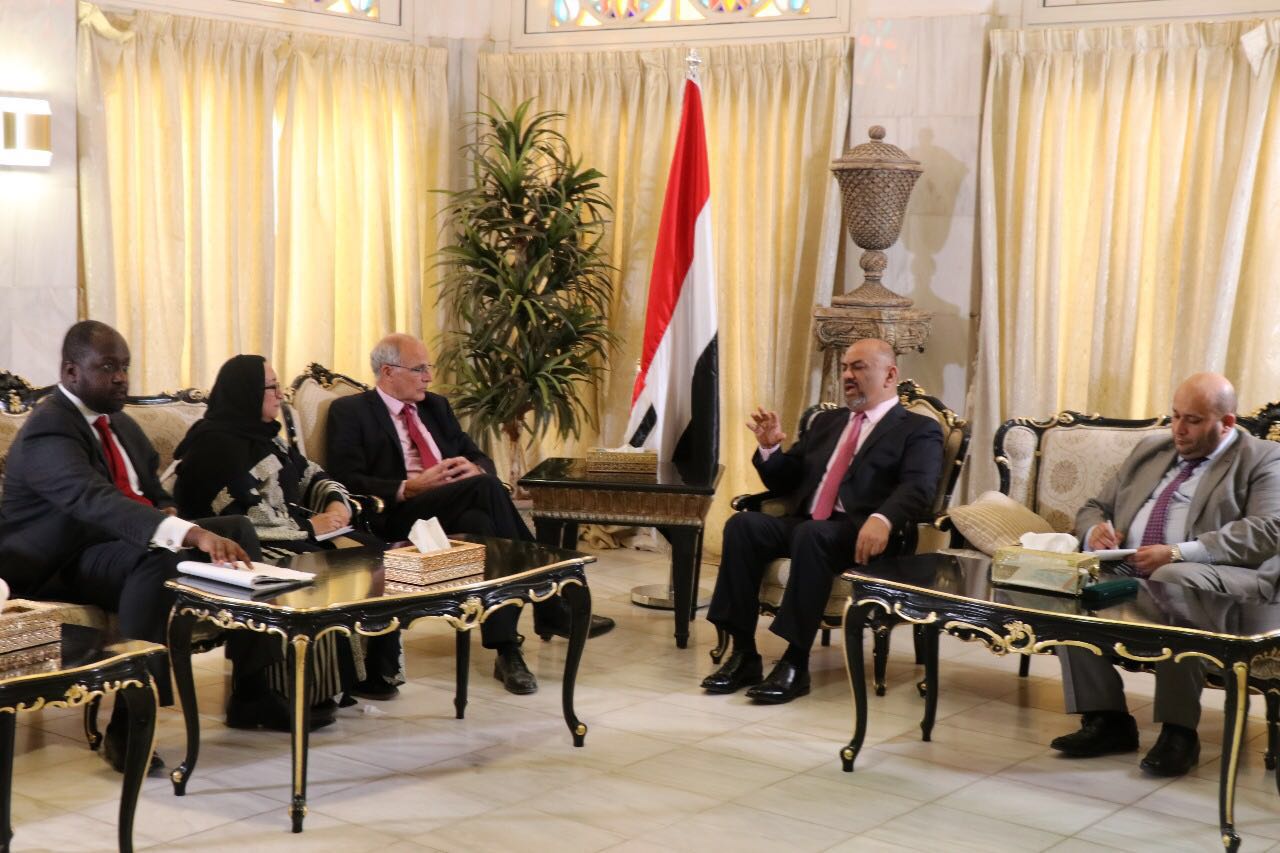 RIYADH-SABA
Foreign Minister Khaled Hussein Alyemani received Monday the ambassador of the United Kingdom (UK) to Yemen, Michael Aron.
Underway efforts aiming to re-establish peace in Yemen were a central focus of Alyemani's conversations with Mr Aron.
Alyemani has affirmed the government's support for the UN envoy's good offices to reach political settlement in Yemen and make peace in Yemen on the three terms of reference agreed upon.
He stated that military advancements gained by the government's troops in different fronts aimed to press Houthi putschist militia to stop its war against the Yemeni people, come back to negotiations, end the coup and hand over weapons, if the Houthis want to be a national political constituency in the forthcoming period.
Alyemani appreciated the British principled stance in supporting the legitimate government.
The British diplomat reiterated that his government will continue to support the legitimate government until reinstating legal authorities and establishing peace in Yemen. He also reaffirmed the British government's support for the UN envoy to revive negotiations and achieve political solution.