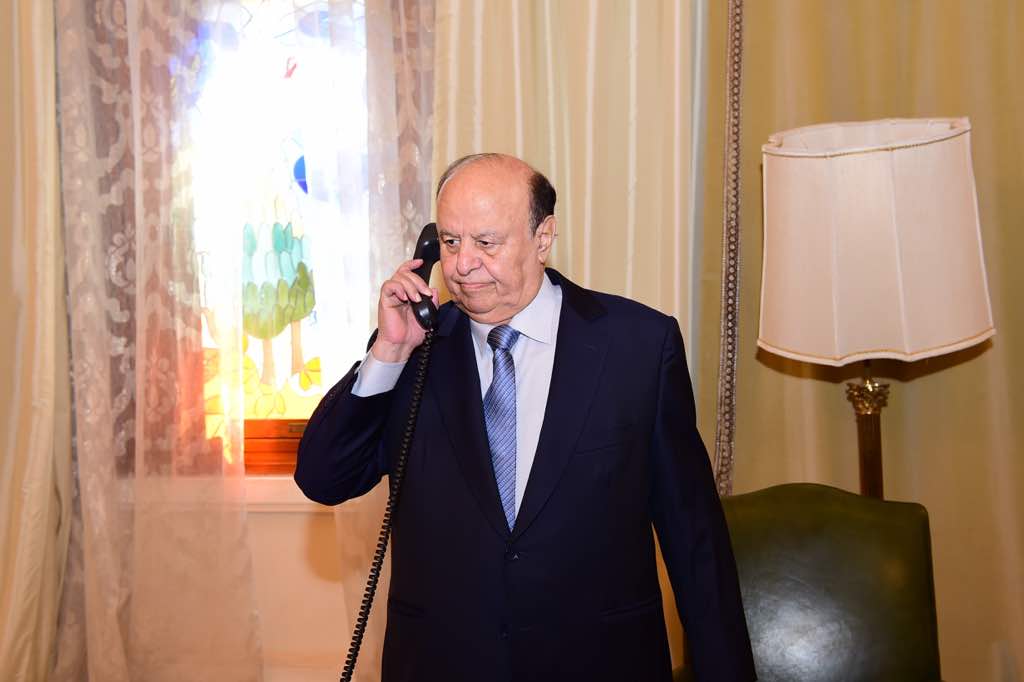 RIYADH-SABA
President Abd-Rabbu Mansour Hadi, Commander-in-Chief, closely followed the ongoing military advancements have been gained by the government's troops in the coastal front, where Al-Amaliqa brigades alongside local resistance fighters, backed by Saudi-led Arab Coalition have been battling Houthi rebel militiamen.
In a phone call he conducted to the leader of the West Coast Front, Abu Zar'a Al-Mahrami, the President was briefed on the latest developments and advancements realized in the front-lines battles.
President Hadi applauded the heroic fighting of Al-Amaliqa brigades' troops and local fighters, urging more patience and diligence to get the mission finished.