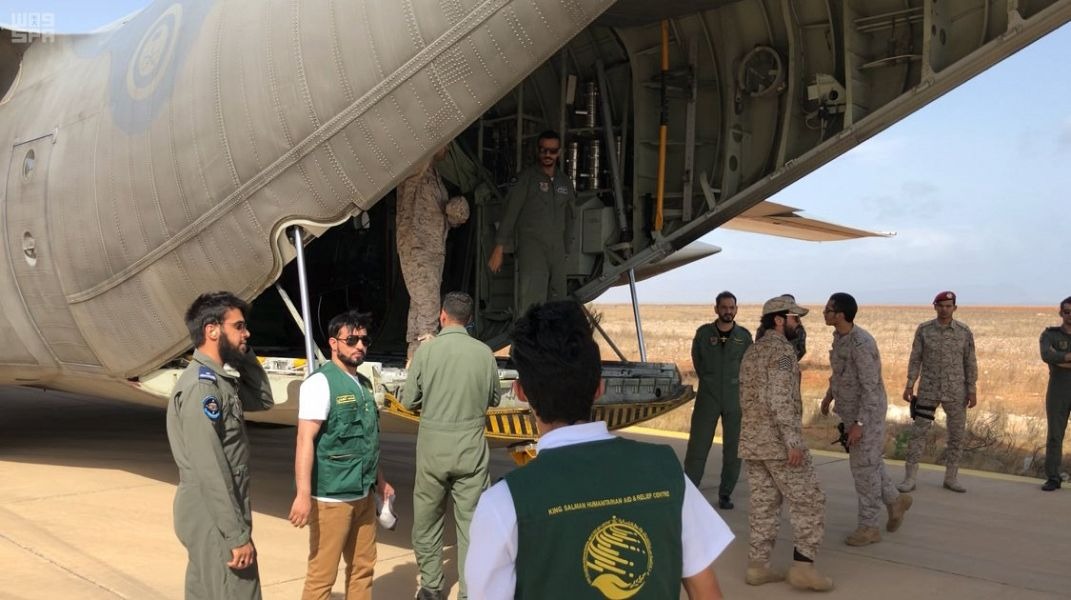 SOCOTRA - SABA
The first cargo in an airlift dedicated by King Salman Humanitarian Aid and Relief Center (KSrelief) for the people of Socotra has arrived in the archipelago province.
Advisor at the Royal Court and KSrelief General Supervisor, Dr. Abdullah Al-Rabiah, said that KSrelief has launched the first airborne cargo carrying essential shelter and food stuff, and a specialized Saudi team escorted the cargo to supervise its distribution in the province.
He said that KSrelief launched the aid cargo after the United Nations World Meteorological Organization (WMO) warned that the cyclone Mekunu is heading towards the Arabian Sea islands. Therefore the tons of food, medicines, blankets, clothes will help mitigate the impact of the storm in the archipelago.