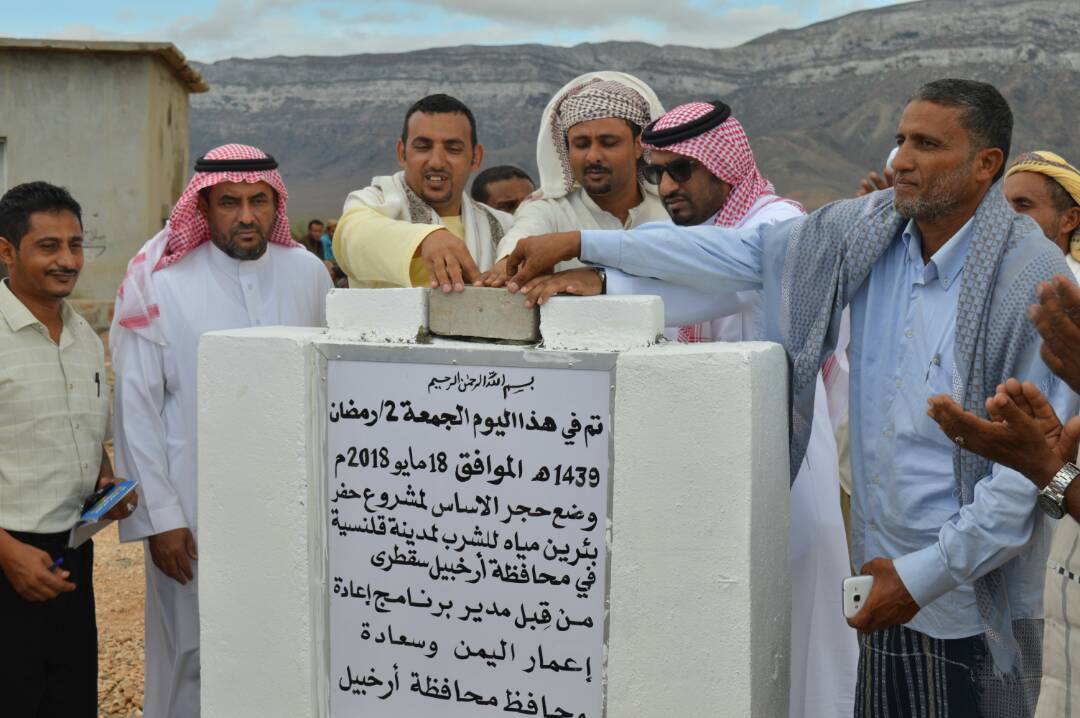 SOCOTRA-SABA
The governor of Socotra Ramzi Mahroos and his deputy Rayed al-Jureibi laid the foundation stone for digging two water wells, to be financed by Saudi Arabia in the districts of Qonlonsiya and Abdul-Koori in the archipelago province.
On Friday the governor laid the foundation stone for three wells in Hadibow district, with Saudi finance.
Earlier, this week the Minister of Public Works, the Vice Chairman of the Coordination and Follow-up Committee on Development Projects, Moeen Abdul-Malik, the Saudi Ambassador to Yemen, the supervisor of the Yemen Reconstruction Program Mohamed Al Jaber, and governor Mahroos inaugurated the Saudi-financed Yemen reconstruction and development program starting from Socotra.