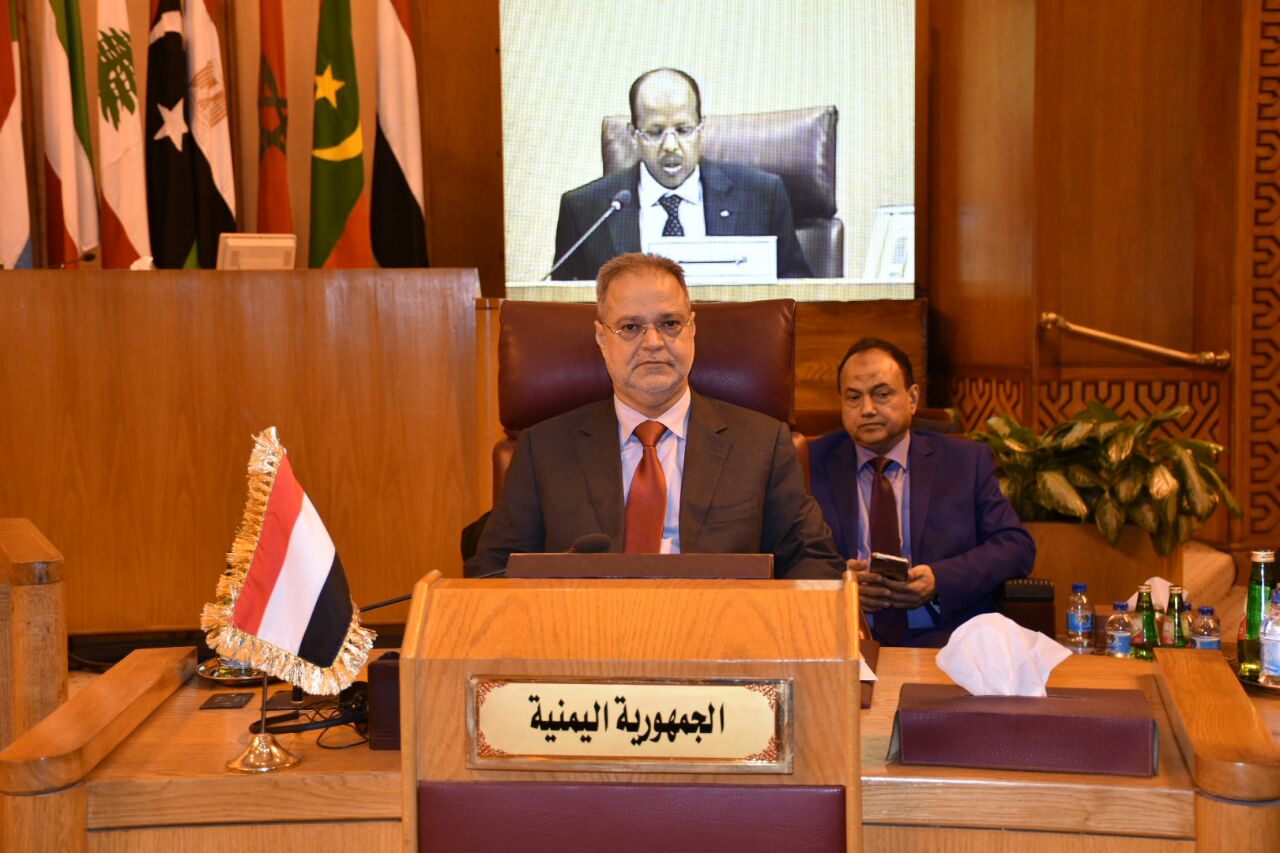 CAIRO-SABA
Republic of Yemen contributed Thursday evening to the emergency meeting of Arab League Council at Foreign Ministers level. The emergency meeting was held in response to a joint call by Kingdom of Saudi Arabia and Palestinian authority.
The gathering aimed to discuss the developments in the Palestinian territories and to address the implications of the illegal and unprecedented decision the US administration has taken to relocate its embassy in the city of Al-Quds and to recognize the occupied city as a capital of Israel, a matter is in flagrant violation to the International Law and International legitimacy.
The Foreign Minister Abdulmalik Al-Mekhlafi stated that the inauguration of the American embassy in the city of Al-Quds and the illegal recognition of Al-Quds as a capital of Israel doen't only spoil the fair and comprehensive policy, but also it further increases resentment among Arabs, Muslims and Christians in the region.
Al-Meklafi reiterated that the Republic of Yemen upholds Arab consensus that Al-Quds is a red line and its supports the resolution submitted to this emergency meeting with purpose of taking deterrent practical measures to deal with any decision recognizes Al-Quds as a capital of the Occupation state