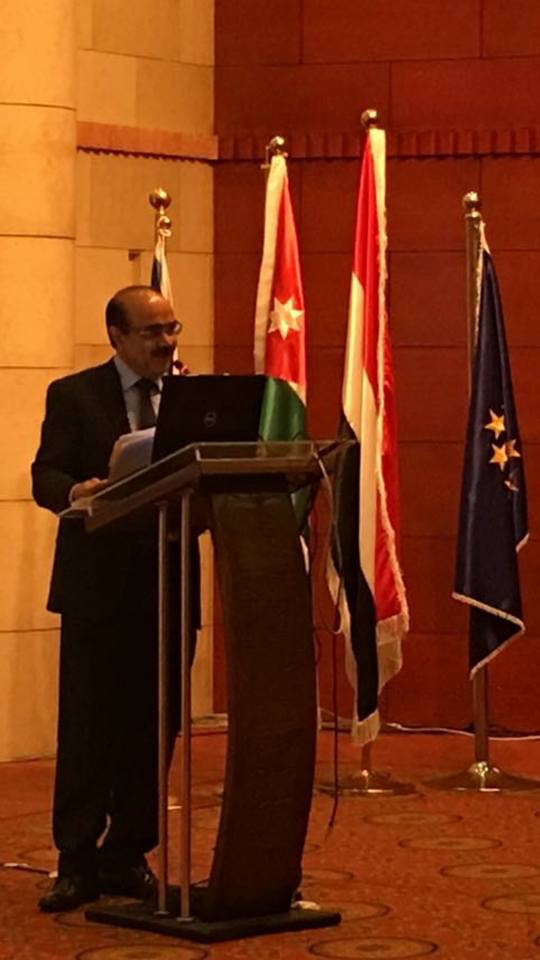 AMMAN-SABA
Yemen's ambassador to the Jordanian Hashimate Kingdom Ali Al-Amrani said: Houthi putschist militia had obstructed efforts aiming to counter-terrorism even though the government led by President Abd-Rabbu Mansour Hadi have designed a strategy for fighting terrorism".
Speaking at workshop held in Amman (about managerial and organizational challenges for countering the dangers of foreign militants in Yemen), Al-Amrani cited the troubles Yemeni has been struggling with due to the terrorism.
He noted that the terrorism is imported to Yemen from abroad as Yemenis throughout their history had no connection to terror neither in terms of ideas nor practices.
He added that ,however, the conception of terrorism is precisely applied to the Houthi putschist militia in theoretical and practical terms.