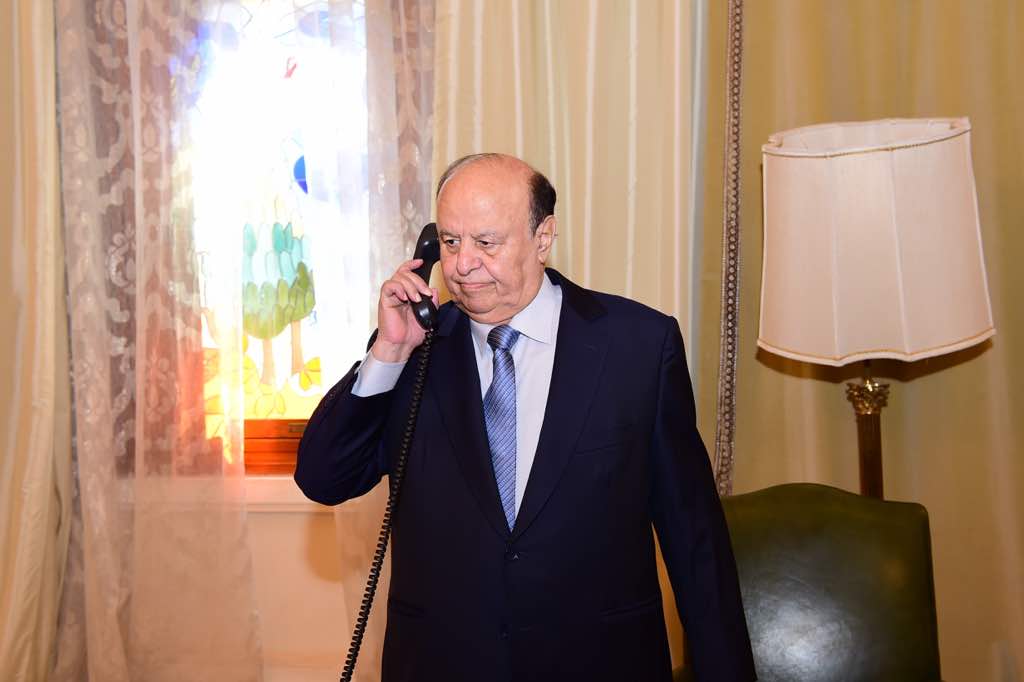 RIAYDH-SABA
President Abd-Rabbu Mansour Hadi conducted a phone call to the Tihama Local Resistance Abdulrahman Al-Hajjri.
In his telephone conversation, President Hadi urged Tihama Local Resistance leadership to join efforts and align local resistance fighters with the armed forces against Iran-backed Imamate-Houthi militias.
The President heaped praise upon Tihama Local Resistance for brave battles they have been fighting against the Imamate- Houthi militias. Hadi called on all population of Tihama to keep on resisting the Imamate-militias that seek for bringing Yemen back to the dark ages of the Imamate despotic ruling.
The leader of Tihama Resistance briefed the President on the latest advancements have been made by the troops and local resistance fighters backed by Arab Coalition Forces.