[19/09/2022 06:11]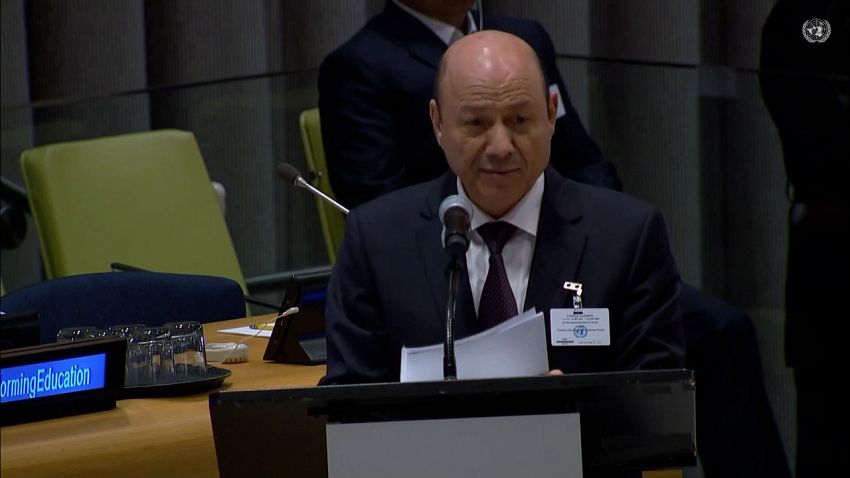 NEW YORK - SABA
His Excellency President Rashad al-Alimi, Chairman of the Presidential Leadership Council (PLC) stated that the PLC and government are very keen to increase the young people's chances to access education, work on training teacher, providing appropriate curriculum and school, in spite of scarce resources and the serious implications of the Houthi militias' ongoing war for the eighth year that seriously devastated the state's all institutions, first of all the educational institution.

He noted that educational sector, particularly basic education and girls education has been the most affected by the Houthi militia's coup which has already ended significant achievements were realized over decades.

Al-Alimi voiced his remarks as he contributed today, Monday, to the Round Table discussions held here in New York within the Educational Transformation Summit.

He stated that educational sector in our country has been struggling with intertwined challenges including access to education that has become very difficult for hundreds of thousands of the IDPs pupils, child recruitment and radicalizing the young generation by Houthi militias which preach sectarian and extremist religious doctrine.

The Chairman of the PLC arrived in New York on Sunday to contribute to the 77th round of the UN General Assembly deliberations.

He is set to deliver a speech to inform the UN General Assembly members about the situation in Yemen, peace prospects amid Iran-backed Houthi militias' continuous refusal to come to peace.

On the sidelines of the UN General Assembly sessions the President will hold discussions about the humanitarian, economic and services situations in Yemen as well as the ongoing reforms by the PLC.

He is also going to hold bilateral discussions to mount pressures to implement the UNSCRs in relevance namely 2216.



---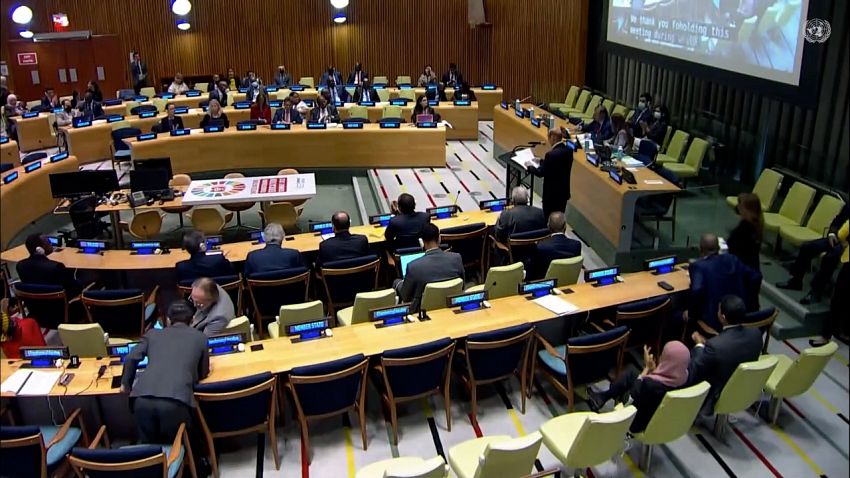 President of Leadership Council, Chinese President discuss latest Yemen developments

President al-Alimi arrives in Riyadh to contribute to Arab-Chinese Summit

President al-Alimi flies to Riyadh to participate in Arab-Chinese Summit

President of Leadership Council receives final report of the Security and Military Committee

President al-Alimi receives credentials of Swiss Union Ambassador

President al-Alimi urges government to double down efforts to restore the state's institutions, eliminate Houthi militia's coup

President al-Alimi receives Chairman of Political, Military Team

President of the Presidential Leadership Council receives Libyan ambassador

President al-Alimi receives UNICEF's executive director

Head of Leadership Council returns to Aden after a successful regional tour