[17/09/2022 05:59]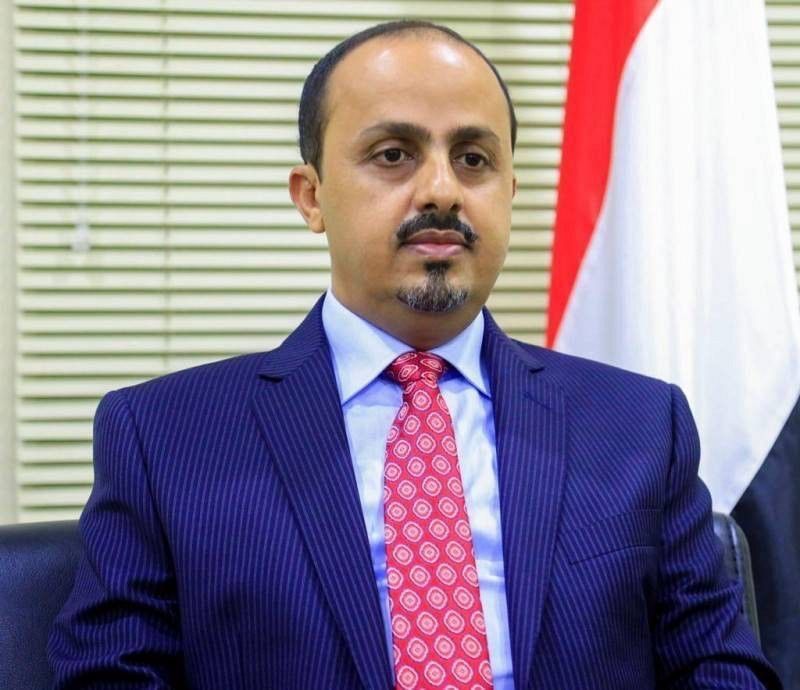 Aden – Saba
The Minister of Information, Culture and Tourism Muammar Al-Eryani said, "The visits of the leaders of the terrorist Houthi militia to the Iranian capital, Tehran, and the southern suburbs of Lebanon, and their meetings with the symbols of the Iranian axis of evil to receive guidance regarding their position on the truce, confirm once again that the militia does not have the decision of war and peace, and its behavior as a tool to implement the Iranian agenda in region".

Muammar Al Eryani added in a statement to the Yemeni News Agency (Saba), "The Houthi militia continues to perpetuate its subordination and blind obedience to the Iranian regime and implement its expansionist scheme and destructive policies that destabilize the security and stability of the region, without any regard for the blood that has been spilled since the coup, the deteriorating political and economic conditions in Yemen, and the suffering and worsening humanitarian situation of the majority of Yemenis.

Al-Eryani called on the international community, the United Nations and the permanent members of the Security Council to take a clear and firm stance against Iranian interference in Yemeni affairs, and to pressure the leaders of the terrorist Houthi militia to engage seriously and in good faith.


---

Parliament Speaker inspects expanding constructions in Makah Port

President al-Alimi arrives in Riyadh to contribute to Arab-Chinese Summit

Al-Eryani: Iran's regime continues supply Houthi militia with weapons

President al-Alimi flies to Riyadh to participate in Arab-Chinese Summit

Basohaib discusses with Pragma capacity building program for planning ministry's personnel

Japan offers package of humanitarian aids worth $19 million

President of Leadership Council receives final report of the Security and Military Committee

Brig. Tariq Saleh and Al-Barakani lay foundation stone for two water projects in Dhubab district

Oppenheim: Negotiating with the Houthi militia is difficult

US Envoy: The actions committed by the Houthi militia constitute an insult to the international community