[30/04/2022 08:57]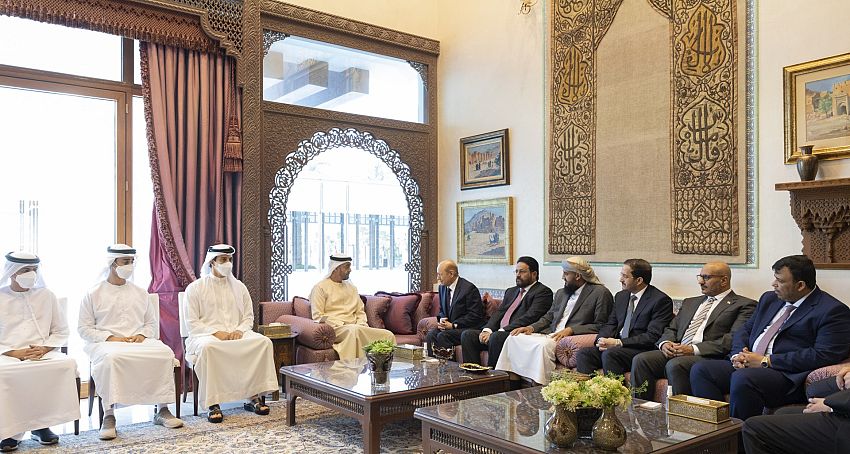 ABU DHABI - SABA
The Head of the Presidential Leadership Council (PLC) Rashad al-Alimi and members of the Council held this evening officials talks with the Crown Prince of Abu Dhabi, Vice Commander- in-Chief, His Highness Sheikh Mohammed bin Zayed al-Nahyan.

The discussions covered a range of topics relating to the Yemeni-Emirati bilateral cooperation and regional and international issues of common interest.

The Head of the PLC praised the Emirati supportive stances in support of Yemen and the Yemeni people at this critical stage, deeply appreciating the Emirati effective role with the Saudi-led Arab Coalition in supporting the legitimacy in Yemen and the UAE's substantial contribution to the efforts to achieve the economic stability.

Al-Alimi reiterated Yemen's commitment to protect the Arab common interests and Arab national security.

He stated that the process of re-building the state's institutions in Yemen and realizing the economic stability requires cooperation and support by all sisterly and friendly countries.

Sheikh Mohammed bin Zayed congratulated Dr. al-Alimi on assuming Yemen's leadership, affirming the UAE's support for the PLC.

He said" the UAE will save no effort to provide Yemen with any possible support at different levels".


---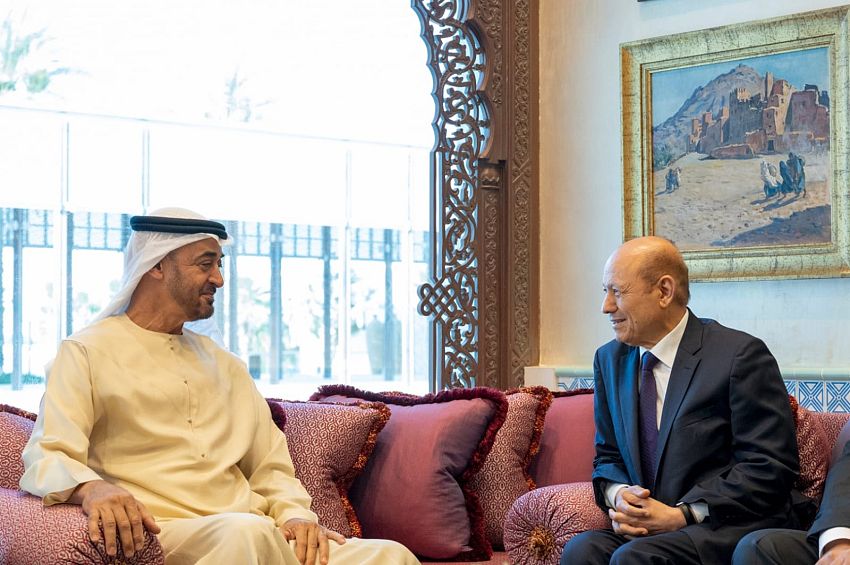 Chairman of PLC receives Saudi Deputy Minister of Defense to discuss fast-track for development assistance

President al-Alimi to Grundberg: It is important to open Taiz routes before approaching other files

President al-Alimi concludes a successful visit to the State of Qatar

Presidential Leadership Council Chairman visits Qatar National Library

President al-Alimi calls on regional, international organizations to relocate their HQs in government-held governorates

Presidential Leadership Council meet Qatari Prime Minister in Doha

Yemen President and Emir of Qatar discuss brotherly relations

Presidential Leadership Council meet Qatari Prime Minister in Doha

President al-Alimi orders immediate investigations into the attack against journalists Saber al-Haidari, his colleagues

President, vices of president arrive Doha in the fourth leg of their foreign tour