[08/10/2021 04:16]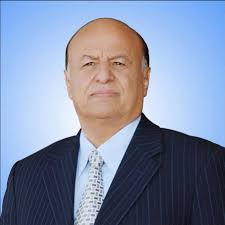 RIYADH-SABA
President of the Republic Abd-Rabu Mansour Hadi has followed up repercussions of damages left by heavy rains in Hadhramout and hugely damaged public and private possessions.

In a telephone call with the Governor of Hadhramout, the Commander of the Second Military Zone General Faraj al- Bahsani on Friday, president stressed exerting all efforts to rescue the stranded people and to provide humanitarian help to the affected and displaced people.

He directed the government to do quick evaluation to damages resulted from the natural disaster and help affected people and taking possible solutions.

For his part, al-Bahsani provided detailed report on damages caused by heavy rains in some districts of Hadhramout.



---

President Hadi: Ages of Masters and Slaves gone, Yemeni peoples won't accept Iranian style-ruling

President congratulates Mauritanian counterpart on independence

Rajeh Badi sworn in as Ambassador of Republic of Yemen to Qater

President Hadi receives credentials papers of newly appointed ambassadors to Yemen

President Haid extols troops heroic fighting against Houthi militiamen

President Hadi praises Saudi positions supporting Yemen

President Hadi says we're open to all calls for peace, end war

President Hadi inspects conditions of people in Hodeida

President Hadi: Houthi militia proved warmonger

President Hadi phones Marib governor on latest developments