[21/09/2021 03:17]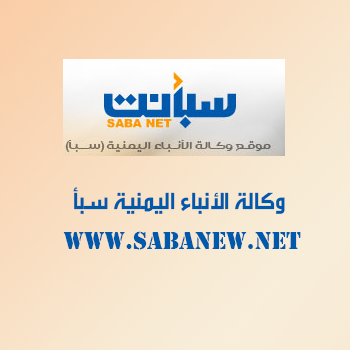 ADEN - SABA
The Yemeni Network for Rights and Freedoms documented 6,476 violations committed by the Houthi militia against women during the period from January 1, 2015 to June 1, 2021, in 19 governorates.

In a report, the network clarified that the violations committed by the Houthi militias in the governorates of Al Hudaydah, Al Dhale', Taiz, Hajjah, Dhamar, Lahj, Marib, Raymah, Shabwa, Ibb, Abyan, Amanat Al Asimah, Al Bayda, Al Jawf, Saada, Sana'a, Aden, and Amran and Al-Mahwit. The violations included 1,691 deaths and 3,741 injuries as a result of artillery shelling, the explosion of mines and explosive devices, as well as sniping and random firing of live bullets, in addition to 770 cases of arrests and kidnapping, 195 cases of enforced disappearance, and 70 cases of torture of women in Yemen.
Taiz governorate topped the list with 347 murders, then Al Hudaydah governorate with 301 murders, followed by Aden governorate with 158 murders.

The report confirmed that the network team verified the death of 422 women as a result of the explosion of mines planted by the Houthi militia in the streets, public roads, residential neighborhoods, farms, grazing places and markets, including 123 women in Taiz governorate, 53 in Al-Jawf governorate, and 32 in the governorate of Al-Hodeidah.

The network team confirmed that the Houthi militia committed all forms of torture and cruel and degrading treatment against 70 abducted women in its secret and public prisons, which amounted to trumped-up charges against their honor, as well as trafficking in their honor - according to what was reported - in the testimonies of some of the released women.

Some raped women committed suicide and cases were reported in the central prison in the capital Sana'a, other some were killed by their families upon their release in "shame washing" acts.


---

Yemeni-Egyptian discussions over transport cooperation

Al-Maliki says the coalition carried out operation against Houthi military targets

Saba explores collaboration with BTA

Ambassador Mujalli confers with Polish official over Yemeni nationals trapped on borders with Belarus

Yemen participates in 34th session of the Council of Arab Transport Ministers

Samaritan Purse's interventions in Taiz discussed

Army liberates strategic sites in Marib

Marib Dep. Governor calls on relief organizations to aid thousands IDPs

Planning deputy minister launches training for surveyors of Food Security and Livelihoods Program

FM calls on IC to press for reaching political settlement