[29/07/2021 07:41]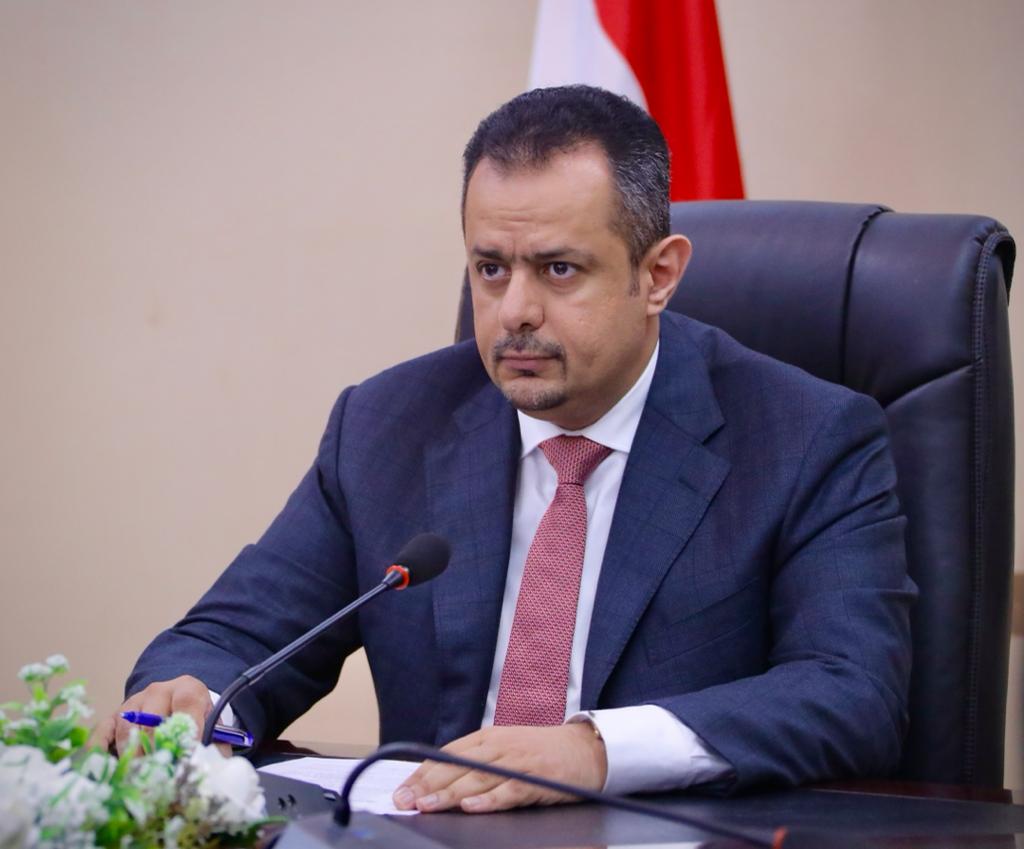 RIYADH-SABA
Prime Minister Ma'een Abdulmalik has called UN and international organizations to double its efforts and help government's efforts and efforts of local authority in Marib to rescue the displaced people and civilians against Houthi militia repeated attacks by rockets and drones.

In a telephone call with Governor of Marib Sultan al-Erada on Thursday, Prime Minister confirmed that Houthi militia's terrorist attacks- amid silence of international community- deepen humanitarian crisis and are considered a challenge to all UN and international efforts for peace, pointing out that the blood of all innocent shed by the militia will not be forgotten and their revenge will be taken sooner not later.

He was briefed by Governor of Marib al-Erada on field, military and security situations in the province and service and developmental domains.

He directed leadership of ministries of interior and defense and local authority to take legal deterring measures against sabotage acts targeting security and stability, the recent ones were attacking gas trucks at Irqain area.

For his part, Governor al-Erada acquainted prime minister with all current challenges in the province and future plans to deal with them, praising prime minister's care of following up situation developments in Marib.


---

FM discusses with US envoy peace process in Yemen

Bin Mubarak discusses with UN coordinator humanitarian situation in Yemen

Yemen directs letter to SC on militia's attack on Makha Port

President Hadi: We're keen to negotiate political settlement

GCC: Houthi militia military escalation blatant defiance of international laws

GCC's ministerial council calls for implementing Riyadh Agreement

Vice President phones bin Aziz, al-Erada on different situations in Marib

Yemen rights org documents over 64 thousand Houthi abuses

FM contributes to GCC's FMs session in Riyadh

Yemen slams UN rights report, says UN experts depended on sources gravitated towards Houthis