[08/07/2021 02:41]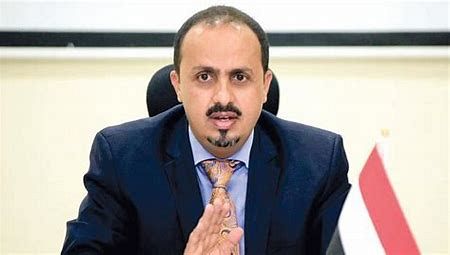 ADEN-SABA
Yemen's Information Minister Muammar al-Eryanis said the Houthi militia's crackdown on women dress fashion reveals the Houthi militia as no different from other terror organisations.

In a statement to Saba, al-Eryani slammed the militia for cracking down on clothes shops to confiscate women underwear, and non-segregating restaurants and wedding halls to close them "under flimsy excuses."

"These practices reveal the real ugly face of the Houthi militia and how it does not differ from other terrorist organizations.

"Those practices show the magnitude of suppression that millions of Yemeni civilians are subjected to under the reign of the militia," Eryani said, demanding an international intervention.

He called for supporting the Yemeni government and people to establish their civilian state that respects rights and freedom and establish the future Yemenis deserve.


---

Defense Minister heads to UAE on an official visit

Parties to Ottawa Agreement on landmines agree to keep support to Yemen five year more

Al-Bahssani urges military, security forces to get ready to protect economic facilities

Yemen participates in OIC Standing Committee meeting in Istanbul 11/26/2022

Leadership Council member Brig. Tariq Saleh discusses conditions of Dhubab district

Yemen chosen Vice President to MENAFATF

Al-Eryani receives chairman of German Parliament's Foreign Relations Committee

Mustafa participates in GCC Ambassadors' meeting in Brussels

Chief of Staff discusses with Saudi Counterpart promoting military cooperation

Kuwaiti Najat Charity launches relief campaign to displaced people in Taiz