[30/04/2021 02:07]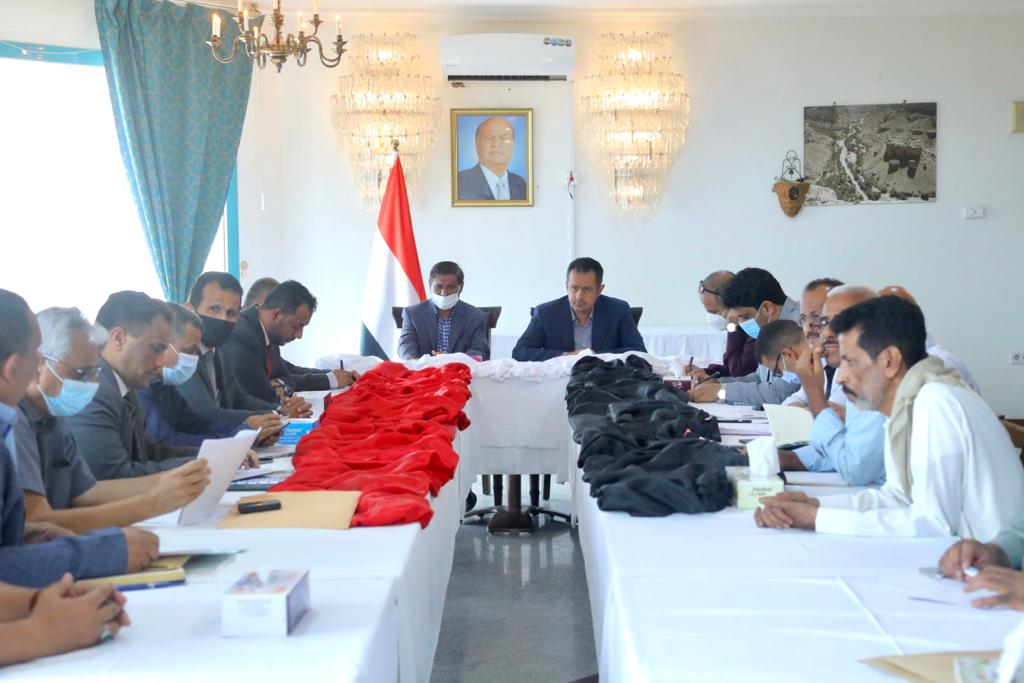 MUKALLA-SABA
Prime Minister Ma'een Abdulmalik directed paying debts owed by Hadhramout local authority to power companies and finding mechanisms for continuation of cooperation for ensuring supply of power service to citizens and alleviating their suffering.

In his meeting with representatives of the power companies and importers of oil derivatives here on Friday, prime minister praised the role of private sector for contribution in helping the state in difficult conditions and providing services to the people, stressing necessity of making practical plans for using fuel other than diesel, which consumes resources immensely.

" This year, we have a chance to realize real reforms in power sector and ending suffering of citizens," said prime minister, adding that this is not the responsibility of the government alone but there must be a vital role from the private sector and local authority.

He touched upon the government's plan to secure continuation of electricity service and intentions of making sustainable solutions with more effective mechanism and less cost.

He confirmed that the government and the local authority will work on building power plant with 100 MW output quickly in the Coast of Hadhramout to be operated by gas.

Minister of Electricity and Energy Anwar Kalshat talked about the oil derivatives donation provided by Saudi Arabia and plans of the ministry, in cooperation with local authority, for making use of the donation.


---

President Hadi: We reacted constructively to all peace efforts but the terrorist militia went further on escalation

Speaker of Parliament participates in the 31st Conference of Arab Parliamentary Union

Bin Mubarak confers with Chinese Ambassador over developments in Yemen

FM calls on the IC to press for peace in Yemen

FM blames Houthi militia for refusing to come to peace

Seven civilians wounded in Houthi ballistic missile attack

Yemen Shura Council condemns Israeli crimes against unarmed Palestinians

First shipment of Saudi oil grant for electricity arrives in Aden

Al-Alimi: Marib battle fateful for the Yemeni people

Al-Sharjabi, UNOPS discuss planned projects in water, sanitation fields