[27/01/2020 06:23]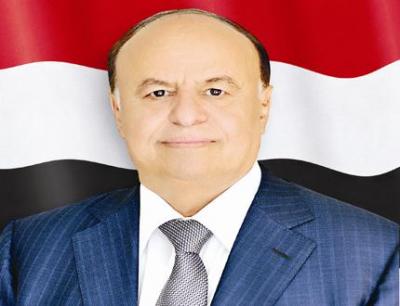 RIYADH-SABA
President of the Republic Abd-Rabbu Mansour Hadi-- Commander- in -Cheif- conducted separately Monday telephone calls with Minister of Defense ( Lt Gen) Mohammed Ali al-Maqadashi, Governor of Marib Maj.General Sultan al-Arradah, Governor of Aljawf Maj. General Ameen al-Aukeimi and Governor of Sana'a Maj. General Abdulqwi Sharif.

In his phone conversations President Hadi intended to get familiar with the developments about combat operations in the battlefields where the national militiary personnel have been battling the Houthi militiamen in different fronts.

The President praised the sacrifices have been made by the government's troops to defend the Republican regime, country's unity and dignity of the Yemeni people against the Houthi militia's coup and rebellion.

The Minister of Defense and governors detailed the President on the ongoing combat operations in the different flashpoints.


---

President Hadi: Ages of Masters and Slaves gone, Yemeni peoples won't accept Iranian style-ruling

President congratulates Mauritanian counterpart on independence

Rajeh Badi sworn in as Ambassador of Republic of Yemen to Qater

President Hadi receives credentials papers of newly appointed ambassadors to Yemen

President Haid extols troops heroic fighting against Houthi militiamen

President Hadi praises Saudi positions supporting Yemen

President Hadi says we're open to all calls for peace, end war

President Hadi inspects conditions of people in Hodeida

President Hadi: Houthi militia proved warmonger

President Hadi phones Marib governor on latest developments