[03/02/2019 07:07]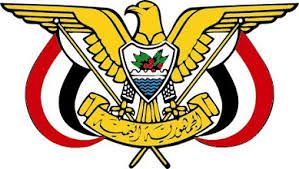 ADEN-SABA
A decree no (22) of 2019 by President of the Republic issued Sunday about relocating headquarters of the High Commission for Election and Referendum in the temporary capital Aden.

Following recalling the constitution of the Republic of Yemen, GCC's Initiative, its executive mechanism dated 23/11/2011, Law no (13) of 2001 about general elections and referendum and its amendments by Law no (26) of 2006 and Law no (26) of 2010, the decree of the President of Republic about establishing the High Commission for Election and Referendum no (63) of 2012 dated November 29, 2019, and directive by President of the Republic dated September 17, 2018 about Houthi rebel group's irresponsible actions that messed up with the High Commission for Elections and Referendum by replacing a number of the Commission's members it is decided:

Article (1): The Headquarters of High Commission for Elections and Referendums shall be relocated in temporary capital Aden from capital Sana'a.

Article (2):The High Commission for Elections' and Referendum shall exercise its mandates, duties and actions from its headquarters in the temporary capital Aden, government shall immediately provide all necessary financial and administrative resources to enable it doing its job.

Article (3): Everything issued by Houthi militia about changes in the Commission considered to be annulled , have no legal effects given that such procedures issued by rebel group illegally captured the state's institutions and offices all are offenses punished by the law, condemned by International Security Council resolutions in relevance.

Article (4): Supreme Judiciary Council shall interrogate those judges who accepted to work in the Commission under the orders issued by Houthi militia, take penal procedures against them per the Law of judicial authority and legislations in effects.

Article (5): General Attorney is authorized to conduct criminal investigations with those who issued such absurd decrees given that they are lawbreakers, illegally taking over power , breaching the constitution and hold them to account, bring them to courts under the law.

Article (6): This decree shall be published in the gazette and take its effects from the date it is issued.


---

Leadership Council Chairman stresses private sector's leading role in development

Leadership Council Chairman receives German delegation

President al-Alimi confirms independence of Judiciary

President al-Alimi holds a meeting with Defense Minister, Commanders of Fourth Military Region

President al-Alimi holds session with Board of Directors of the Central Bank

Chairman of Leadership Council stresses importance of strengthening role of control and audit agencies

President al-Alimi directs forming committee to control fish prices

President al-Alimi receives credentials of new Portuguese ambassador to Yemen

President al-Alimi receives European ambassadors

Brig. Bashir Saif Ghobair appointed as Commander of the Homeland Shield Forces