[22/10/2018 01:27]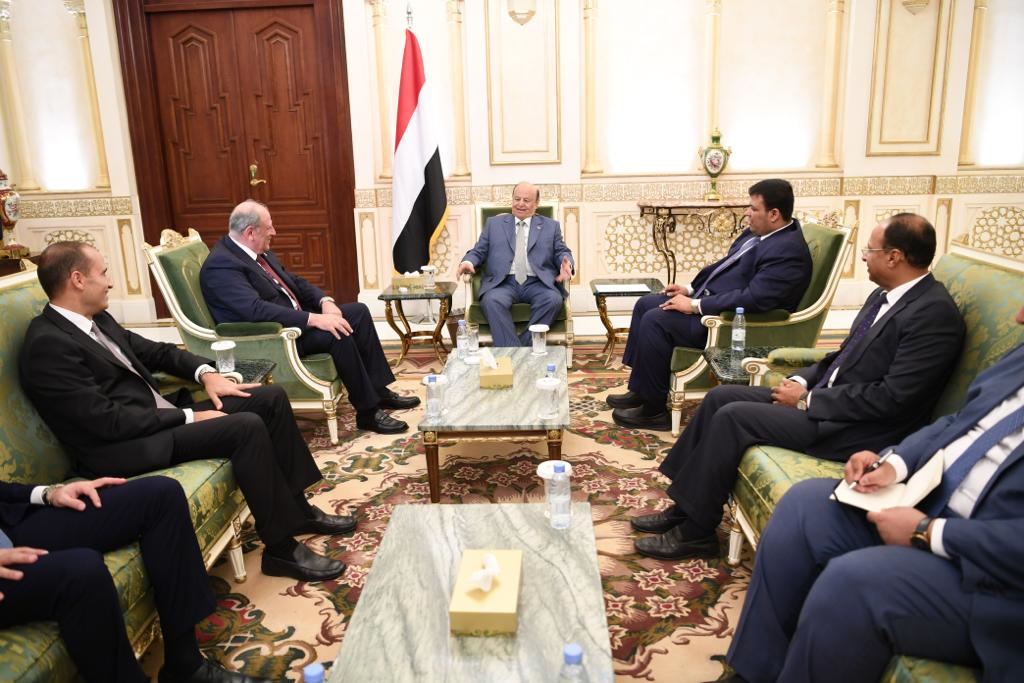 RIYADH-SABA
President Abd-Rabbo Mansour Hadi received on Monday an invitation for participating in the Forth Arab Economic, Development and Social Summit's meeting to be hosted by Lebanese capital Beirut early next year.

In his meeting with Lebanese Minister of Telecommunication Jamal Salim, who handed over the invitation to the president, the two parties discussed a number issues and topics of common concern.

The Lebanese official conveyed best wishes of President of Lebanon Michel Aoun to President Hadi.

For his part, President Hadi asked the Lebanese official to convey his best wishes to his counterpart President Aoun.

Relations and joint identity, as well as cooperation and integration in different stages of struggle and liberation link us together, said President Hadi.

The Lebanese minister expressed pleasure for meeting the president, hoping response of President to attend the summit.
The summit discusses issues associated with Arab Great Trade Free Zone, food security, Arab strategy for energy and other topics.





---

President Hadi praises significant advancements gained by armed forces in different flashpoints

President Hadi learns from Marib's Governor on the overall situation in the governorate

President Hadi: Wresting Bayhan districts from Houthi militiamen a step toward retaking all regions

Hadhramout Governor informs president on latest developments

President is briefed on the victories of the army in Osailan, Shabwa

President emphasizes activating COCA, revising performance of CBY

President receives Russian Ambassador on ending duty in Yemen

Shabwa new governor sworn in front of president Hadi

Mohammed bin Adyeu appointed advisor of the President of the Republic

President Hadi receives Saudi Vice Defense Minister