[15/10/2018 08:22]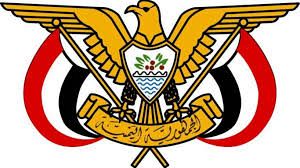 ADEN-SABA
A decree by the President of the Republic no (180) of 2018 issued Monday herewith its text.
President of the Republic decree no (180) of 2018 about appointing Head of the Government.

President of the Republic:
After having reviewed the constitution of the Republic of Yemen; And the GCC's Initiative and its executive mechanism signed on 23/11/2011.

And due to negligence coincided the government's performance over the past period in the fields of economy and services, and the government's failure to alleviate our peoples' suffering and managing the problems they are struggling with, failing to meet the peoples' needs.

The government's inability to take practical measures to stop the economic deterioration in the country, particularity the national currency slide.

The government's failure to take necessary measures to cope with the natural disaster of "Luban" cyclone in Al-Maharah province that the population of Al-Maharah seriously affected while the government made no practical efforts.

And for achieving what our peoples are looking forward to see of restore the state, re-establishing security and stability;
And for the country's top notational interest.

"It is decided"
Article (1) Dr Ahmed Obeid Bin-Dagher shall be dismissed as Prime Minister and referred to investigation.
,
Article (2) Dr Ma'een Abdulmalik Sa'eed shall be appointed as Prime Minister
Article (3) Dr Salim Ahmed Sa'eed Al-Khanbashi shall be appointed as Deputy Prime Minister.

Article (4) Members of the government shall keep on doing their jobs in accordance with the decree of appointing them.

Article (5) This decree shall be put into its effects from the date it is issued on and shall be published in the gazette.
Issued in the Republic Presidency dated: 6/2/ 1440 Hegira, corresponding to 15/10/2018.






---

President al-Alimi meets with presidency of consultation authority

Presidential Leadership Council holds session over military, economic developments

President al-Alimi receives French Ambassador

President of the Sudanese Sovereignty Council receives Yemen FM

Leadership Council chairman exchanges Ramadan good wishes with Arab and Muslim counterparts

President al-Alimi: Yemenis strongly united with International Community about the Yemeni cause more than ever

Leadership Council chairman receives China's acting ambassador

President al-Alimi receives Ambassadors of European Union, the Netherlands

President al-Alimi calls for general reconciliation in Aljawf governorate

President al-Alimi congratulates on Irish National Day