[19/09/2018 02:00]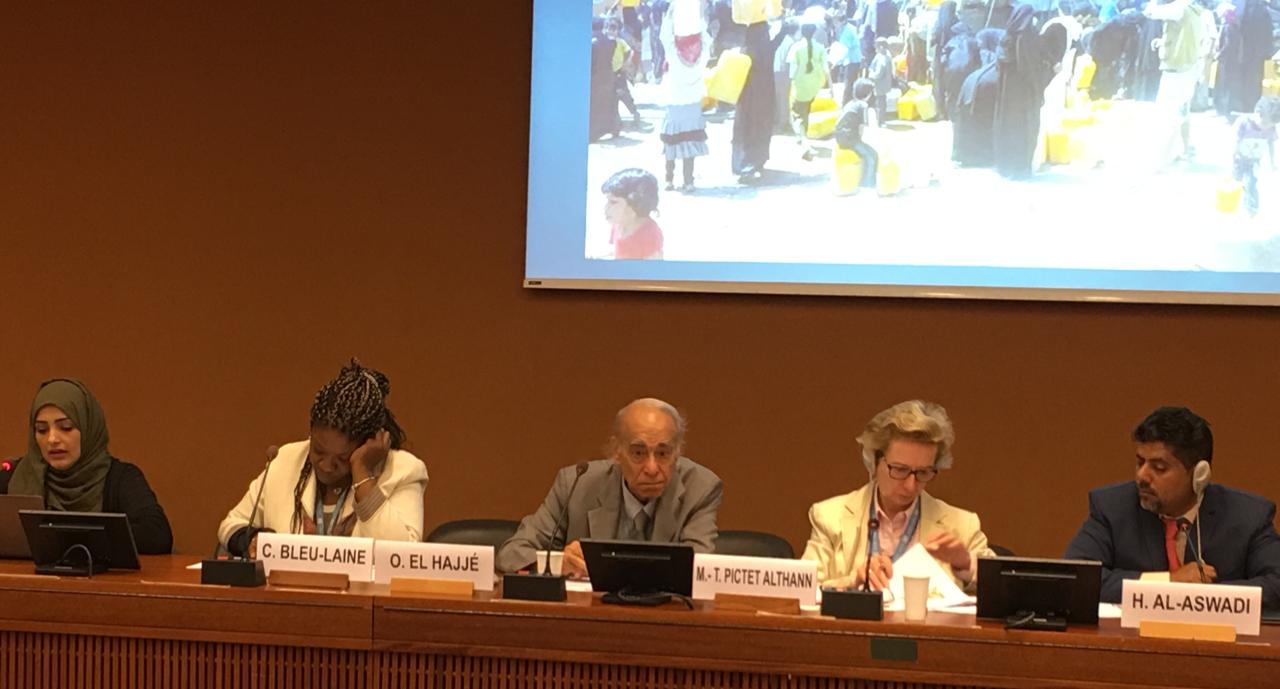 GENEVA-SABA
The Yemeni Coalition for Monitoring Human Rights Violations (YCMHRV) said the war launched by the Houthi militia following their coup in September 2014 caused a major water crisis and the spread of diseases and epidemics such as malaria and dengue fever.

In a speech on the sidelines of the 39th session of the Human Rights Council in Geneva, YCMHRV member Hani Al-Asoudi said the militia destroyed the offices of the Local Corporation for Water and Sanitation in a number of provinces and the artesian water wells and cisterns in Hodeidah, Taiz, Hajjah, Aden and otherprovincesas part of a collective punishmentof against civilians.

Another YCMHRV member, Ms. Huda al-Sorari, said many areas of Yemen suffer have always suffered a chronic severe shortage of drinking water and agricultural irrigation water. This shortage became worse after the Houthigroup abandoned Yemen's historical National Dialogue and seized power militarily and unleashed the war that is continuing to now.

In Taiz,the chronic water crisis has increased in severity since the Houthis imposed siege around the city in March 2015.

"Piped water used to reach the houses once every 40 days, the crisis became even worse as theHouthiwar brought the governmental utilityin charge of water supplyto a halt," she said.

"The water crisis compelled children to toil in fetching water to their houses and get killed by Houthi snipers as they run thoseessential errands."

As another impact of the water shortage she cited the WHO's statistics which indicate that 14,000 under-five Yemeni children die every year as a result of diseases caused by the shortage of water.

Another Houthi direct involvement in maintaining the water crisis is their militarization of water sources by turning those water utilities or wells to sites for their fighters and military hardware.



---

Up to 571 billion YR customs revenues in 2021

Killing, injuring four students by Houthi militia's drone western Taiz

KSrelief signs cooperation treaties with IOM support to displaced people

Houthis committed over 36,000 violations in Aljawf in 2021, says report

Cabinet discusses a number of internal and external developments

Yemeni-Jordanian relations discussed

Al-Hajraf calls on IC to press for halting Houthi terrorism

Ambassador al-Sa'adi confirms government's facilitations to UN team's work

Ambassador Noman, British officials discuss Yemen developments

Emirati FM: Houthi terrorist attack on civil facilities won't go unpunished