[07/07/2018 06:27]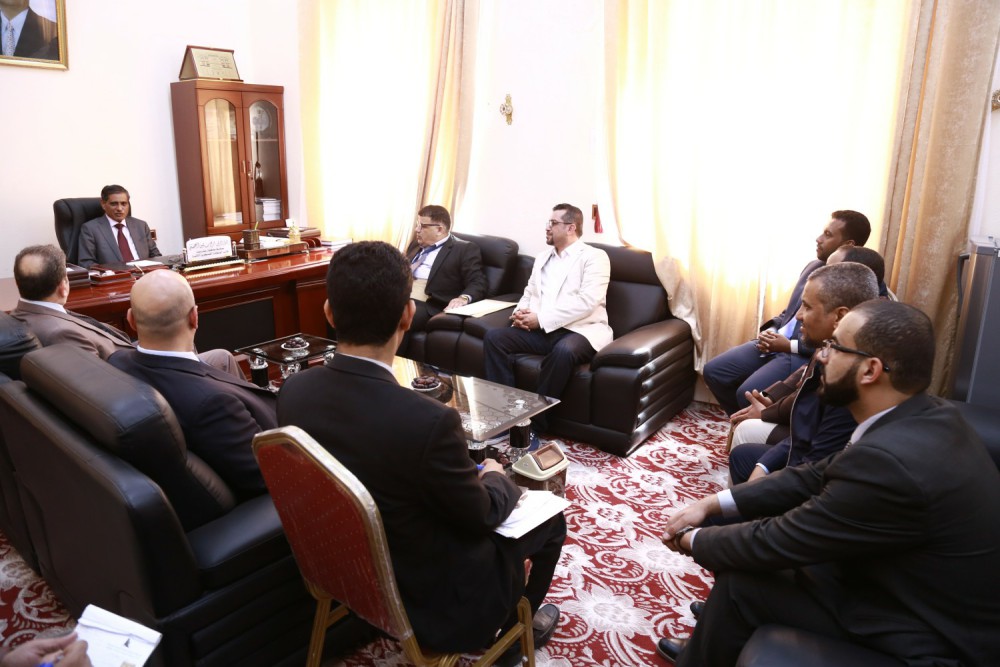 MUKALLA-SABA
Governor of Hadhramout General Lieutenant Faraj al-Bahsani received on Saturday the Jordanian Quality Experts team, who has finished a workshop here on choosing national principles for evaluating Yemeni universities.

The team is from Masa Company for International Exams.
Executive Director of al-Awn Foundation for DevelopmentAbdellah bin-Othman and the team provided a copy from the results of the workshop organized in Aden in coordination with the Ministry of Higher Education and Scientific Research on July 1-2 this year.

The workshop aimed at improving performance of Yemeni universities and promoting their ranks in categories of the international universities lists.

Governor al-Bahsani praised effort exerted by team for promoting competence of higher education and carrying out the workshop's outcomes, confirming that the local authority will support and provide facilitations to make the program of the team successful.

The team expressed pleasure for the generous reception and facilitations they received in Hadhramout and praised care of the governor in education and confirmed that implementation of the workshop outcomes is significant for improving higher education.

This study on the Yemeni universities has a big profit for it will promote the universities and enable them to keep pace with others, said the team.

On the other hand, the Jordanian Expert Delegation visited colleges of Hadhramout Universities and expressed their admiration of the equipment.

Then the delegation held a meeting with professors and academics of Hadhramout University during which the idea of performance and its regulation have been discussed and explained its indicators and its mechanism.

Sayoon University is due to witness a resembling visit for introducing agreed upon rules of the national performance regarding higher education.






---

Planning deputy minister launches training for surveyors of Food Security and Livelihoods Program

FM calls on IC to press for reaching political settlement

FM: Houthi escalation threatens peace process, exacerbates humanitarian crisis

Azendani, UNA Director discuss media cooperation

FM appreciates Polish support for Yemen

Yemen calls on the UNSC, IC to remove Houthi-imposed blockade on al-Abdia District in Marib

Vice President discusses with Swedish Envoy peace efforts in Yemen

Arab Parliament: Houthi militia attack on al-Abidia Hospital a war-crime requires international action

Al-Ashabi discussed with Pakistani official military escalation

Report: Up to 2451 crimes by Houthi militiamen in al-Abidia District