[16/05/2018 07:13]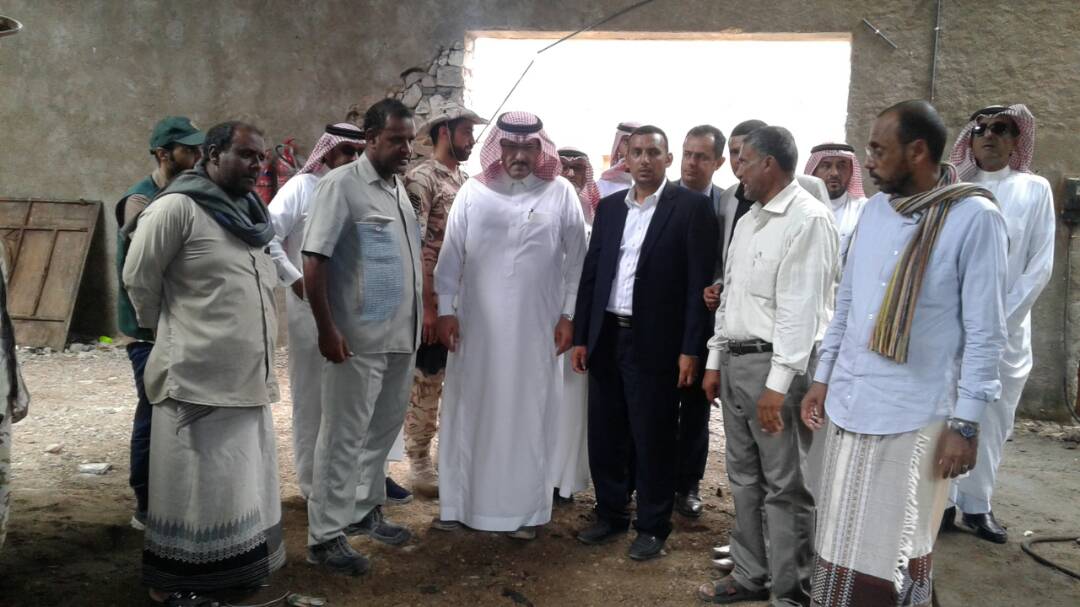 SOCOTRA-SABA
Minister of Public Works and Roads, the Deputy Chairman of the Committee for Coordination and Follow-up on Development Projects Dr.

MoeenAbdulmalik, Minister of Fish Wealth Fahd Kafayen, theGovernor of Socotra archipelago RamziMahrousand the Saudi ambassador to Yemen Mohamed Al Jaber paid an inspection visit to Qolonsiya district in the archipelago.

They closely looked at the situation of the main hospital in Qolonsiyaand the water and power corporations there. They briefed by local officials on the needs of the population especially the services that they lack.

Theythen visited the sanctuaries of Deetouh and Dixum, both famous for the density of strange dragon blood trees and the other tourist attractions of Socotra.

The Saudi-backed reconstruction program for Yemen is going to start from Socotra, the Saudi ambassador had earlier said.


---

Foreign Ministry condemns launch of a ballistic missile by the Houthi militia towards Riyadh

Yemen company discusses resumption of gas project

Republican decree reshuffling CBY's board issued

Republican Decree appoints vice finance minister issued

PM chairs meeting over price hikes

Miftah launches food assistances to new displaced people in Marib

PM chairs meeting with CBY, Bankers Association

National Enquiry Commission documents violations that affected civilians in Hays district

Yemen chairs the meeting of the Council of Arab Justice Ministers

Civilian injured in Houthi missile attack on a Marib neighborhood