[24/04/2018 01:03]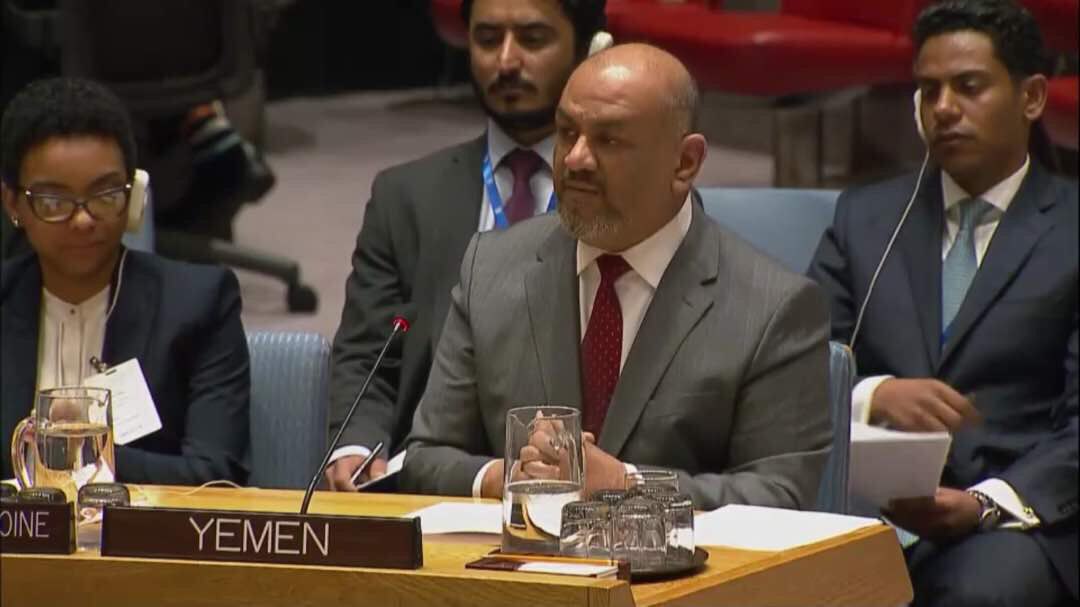 NEW YORK- SABA
Yemen's permanent representative to UN, ambassador Khalid Al-Yamani, stated that federal democratic Yemen is the dream of the Yemeni youths who can actively contribute to the international youthful action.

Speaking at an open debate session about maintaining international peace and security: "Youth, Peace and Security in UNSC', he said :"Houthi militia had continued to carry out gruesome violations against innocent civilians including young, children and old people".

He added that "violations have reached unprecedented staggering figures. Total number of the detainees, abductees and forced disappearances exceed 16,800 persons within roughly two and half years. Young people made up some 80% out of this figure".

The ambassador went on saying:" The Houthi putschist militia have tuned 484 of public and private-owned premises—including government's building, medical, educational, judicial, sporting facilities and houses into detentions".

Al-Yamani continued to say that violations included execution outside law, arbitrary arrest, torture, curtailing media freedom, blocking electronic media websites, recruitment of children, widely planting landmines devices, turning educational, health and sporting facilities into military barracks.

The ambassador called on the international community to shoulder its legal and moral responsibility toward the violations that the Yemeni youths have been subjected to.

" International community ought to press for enforcing the International Security Council resolutions about the Yemen, namely resolution 2216", said Al-Yamani.


---

KSA, France say it is important to support peace efforts to reach political settlement in Yemen

Yemen explores international support in trade

President Hadi touts gains of the army and the resistance on Marib fronts

Yemen FM discusses with Spanish counterpart ways to strengthen bilateral relations

President Hadi makes a phone call to the governor of Shabwa to inspect the situation of the governorate

F.alhusary: Al-Eryani meets with Chair of Spanish Parliament Committee on Foreign Relations

FM discusses with Italian counterpart latest developments in Yemen

VP acclaims troops' heroic fighting against Iran-backed Houthi militiamen

FM, Italian SP review Yemen developments

Dep. Interior Minister stresses importance of international cooperation in combating terrorism