[21/03/2018 12:09]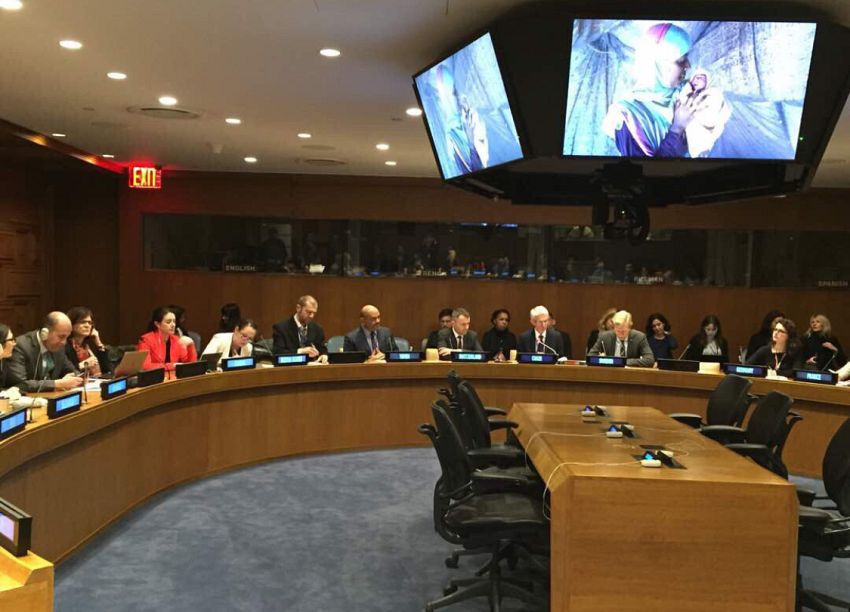 NEW-YORK-SABA
Yemen's permanent envoy to the UN Khalid Al-Yamani said:"Geneva's high- profile conference which scheduled to be held on April 3,2018 in Swaziland comes at extremely critical stage as a terribly humanitarian crisis in Yemen has been continuing for the fourth year because Houthis rebels have refused to work with the government under supervision of the Office of the special envoy of the UN Secretary General to Yemen to carry out major measures that can build trust to alleviate the Yemeni peoples humanitarian suffering".

Addressing a preparatory meeting for Geneva's fund-raising gathering to finance the UN Humanitarian Response Plan 2018, Al-Yamani added:" Belligerent Houthis' rejection to come to fair and comprehensive peace on the basis of the GCC's Imitative, outcomes of National Dialogue and International Security Council resolution 2216 is further exacerbating the humanitarian crisis and prolonging it".

Al-Yamani praised the positive response by Saudi-led Arab Coalition, mainly Saudi Arabia and UAE that committed themselves to provide $1billion and mobilize $500 million more to contribute to funding the UN Humanitarian Response Plan with an estimated $2.96 billion.

Al-Yamani said:" Humanitarian state is extremely deteriorated, but we reiterate that political solution can only be helpful to put an end of this disaster,.. Houthis have continued to capitalize on the chaos to amass wealth at the expense of Yemeni people". He noted that looking to Yemen as a humanitarian case won't help unless working on the political factor.

" The UN member states are urged to press for political settlement through mounting pressure on the putschist side, otherwise the catastrophe and warfare will be protracted in Yemen and there will never be enough aids to feed 27 million", said Al-Yamani.


---

FM: Evacuating all Yemeni citizens in Port Sudan evacuated

Arab-Chinese Forum puts emphasize on the unity, sovereignty and territorial integrity of Yemen

MASAM removes 875 Houthis-laid landmines in a week

Leadership Council chair praises GCC for supporting Yemen and its just cause

Higher Education Minister reviews with ILO implementing apprenticeship program

President al-Alimi convenes high-profile meeting includes Speakers of Parliament, Shura Council

Family killed and wounded as they drove over Houthi landmine in north Yemen

National Investigation Committee holds discussions with a team of Yemen Sanctions Panel

Eryani condemns Houthi storming of annual meeting of Baha'i sect and arrest of 17 participants

Dr. Abdullah al-Alimi praises American role in fighting terrorism, controlling weapons smuggling