[22/01/2018 06:27]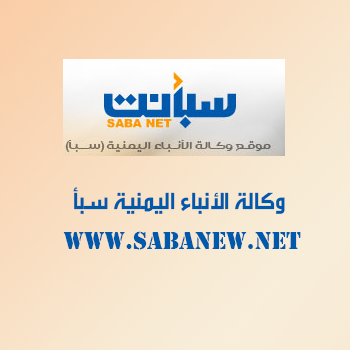 RIYADH-SABA
Arab Coalition for restoring legality in Yemen announced Monday a new nation-wide humanitarian operation in Yemen.

This campaign includes a number of initiatives such as donations to the UN's humanitarian organizations in Yemen, funding enterprises aimed to increase capacities of Yemen's seaports and programs intended to reduce transport's costs and improve infrastructure of highways and initiating air flights operation to the city of Marib to deliver humanitarian aids.

Speaking at the meeting of the Foreign Ministers of Coalition member states for restoring legality in Yemen, Saudi Foreign Minister Adel Al-Jobair said:" Saudi Arabia Kingdom through coordination with its partners would launch Monday large scale humanitarian operations in Yemen would have great humanitarian impacts upon the Yemeni peoples' life.

These operations would not be confined to addressing humanitarian needs at present, rather the operations include projects aiming to develop infrastructure in Yemen so as to increase the capacities of the seaports, airports and land facilities to receive humanitarian assistance rapidly and effectively".

Al-Jobair noted that the new initiatives of the humanitarian operations in Yemen are intended to increase the overall capacities of the Yemen seaports so that they can receive the imports with an average of 1.4 million metric tons per month including humanitarian assistance, commercial goods and fuels. While the total amounts of Yemeni imports were estimated at 1.1 million metric per month in 2017.

The Saudi Foreign Minister explained that through this humanitarian campaign the Coalition seeks to increase Yemen's seaports' capacities by installing two cranes in Al-Makha seaport, one crane in Aden harbor and one more crane in Mukkalla port.

In addition to electricity generators , stores, equipment and launching air flights operation from the Coalition member states to Marib city

Air freights are going to be carried out by (C130) laden with humanitarian staffs. Al-Khadhra borders entrance also would be opened and 17 more borders ' entries to be opened on six borders posts.

Al-Jobair noted that the Coalition member states would provide $1.5 billion contribution to these humanitarian operations as funding of the UN Humanitarian Response in Yemen of 2018. Besides depositing $2 billion in the Central Bank of Yemen and depositing $30-40 million to increase Yemen's seaports capacities to receive the additional shipments. .


---

Planning Minister discusses with IFC's Vice President supporting Yemen's private sector

Al-Eryani: Iranian statements confirms Marib's battle crucial

Arab Coalition announces targeting site for assembling booby-trapped boats in Hodeidah

PM calls on political constituencies to support government's efforts to manage challenges

KSA welcomes presidential statement issued by the Security Council

Al-Ashabi discusses with Pakistani official parliamentarian relations

Yemen welcomes UNSC's statement, reiterates its stance in support of peace

Miftah stresses re-organizing UN organization's works in Marib

Yemeni-Egyptian discussions over transport cooperation

Al-Maliki says the coalition carried out operation against Houthi military targets