[03/01/2018 05:56]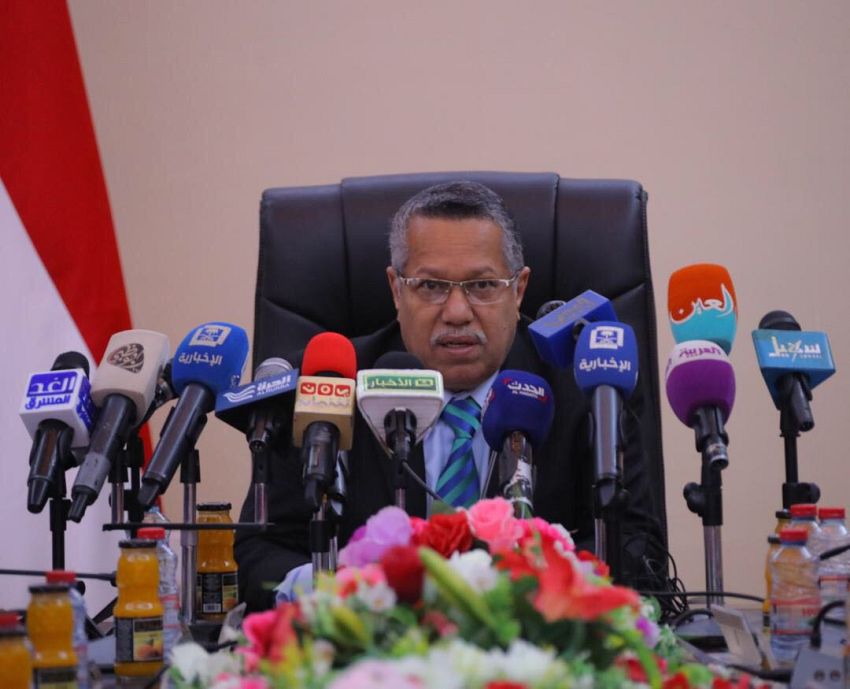 ADEN-SABA
Prime Minister Ahmed bin-Daghr said that "security and stability cannot be achieved in Aden and all government-held provincesunder security authorities of multiple loyalties, financial dependencies."

Addressing the Cabinet's first session for 2018 in Aden on Wednesday, he pointed to a host of challenges that setback the achievement of security including also the rivalry or even cleavage between the military cohorts and commanders.

He said: "The government has been endeavoring in two main directions;improving security in the government-held territories despite the presence of multiple rival authorities … and in affording whatever funds can be afforded to keep the public services at a reasonable level of supply, especially electricity, water, health …"

"The unity of the different military and security units under the leadership of the President of the Republic Abd-Rabbu M. Hadi is a condition for achieving military and political victory," he said.

"The mission was assigned to us in complicated circumstances and amidst scarcity of resources. However; we have managed to brake the deterioration on the security and services levels. We have an acceptable record of achievements that we can build on in the new year 2018."

He pointed enormous efforts to improve the security and services including the provision of food and medicines to the army, enlisting the martyrs names in the public payroll and providing treatment to the wounded warriors."

He said that "moving the Central Bank [from Sana'a to the temporary capital Aden], despite the strong objection of many, was a crucial financial empowerment of the government."

The bank and the Finance Ministry took important steps "in the management of the financial and fiscal policies and in ensuring stable public salary payments to a large extent."

He said that the government and the Aden Central Bank branch "have used all the financial instruments to keep the Yemeni rial's value stable in relation to foreign currencies. But the center of financial and fiscal decision is not one.The Houthis went too far in looting the Yemeni people's resources; they have embarked on illegal printing of the Yemeni currency with facilitation from Iran and some western companies."

He called this practice a newcrime against the Yemeni people. "It creates a fluctuation in the daily financial dealings and increases the currency depreciation and the rise of commodity prices, burdening the Yemeni citizens more."

He said that certain international organizations had conducted credible investigations that unveiled the printing crime and the involvement of Iran and some western companies in it. "Butthe organizations have now turned silent."

He said that if the government had not taken special measures, the inflation would have been much worse.

He also pointed to the oil ministry's resumption of oil production in Hadhramoutwhich help support the state budget of 2016.

He also thanked the Arab Coalition states for backing the Yemeni government against the Iranian racist expansionismand their Houthi proxy.


---

FM: Evacuating all Yemeni citizens in Port Sudan evacuated

Arab-Chinese Forum puts emphasize on the unity, sovereignty and territorial integrity of Yemen

MASAM removes 875 Houthis-laid landmines in a week

Leadership Council chair praises GCC for supporting Yemen and its just cause

Higher Education Minister reviews with ILO implementing apprenticeship program

President al-Alimi convenes high-profile meeting includes Speakers of Parliament, Shura Council

Family killed and wounded as they drove over Houthi landmine in north Yemen

National Investigation Committee holds discussions with a team of Yemen Sanctions Panel

Eryani condemns Houthi storming of annual meeting of Baha'i sect and arrest of 17 participants

Dr. Abdullah al-Alimi praises American role in fighting terrorism, controlling weapons smuggling