[10/12/2017 01:34]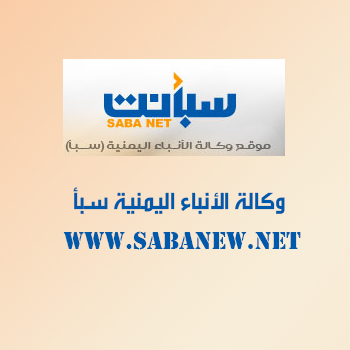 CAIRO-SABA

Deputy Prime Minister and Minister of Foreign Affairs Abdulmalik al-Mikhlafi has renewed confirmation of the Republic of Yemen that Palestinian Issue is the core of Arab Issues as a central issue in the region.

In a speech he delivered in the Extraordinary Meeting of the Arab League on Ministerial level for discussing developments
harming Quds status and its legal and historical position, he added the region and the world will not be stabilize only by having just and inclusive solutions, via the two state solution and establishing the state of Palestine on its national soil and Quds its capital.

"Today, we are convening to listen to Arab unified Voice telling (the US) the transfer of US embassy to Quds City as Israeli capital is considered a dangerous initiative demolishing the international law and credibility of international relations," he said.

Quds enjoys religious and heritage of the three religions and that the United States even contradicts its national law when recognizing the occupied Quds as Israeli capital.

Al-Mikhlafi, in Yemen's speech he delivered, inquired how a state can cancel a capital of another and gave it as a gift to a third party did not have any right as an occupier, and this step will be considered an extension to US stark and absolute bias to Israel and a hostile position to the just Palestinian Arab Issue, blackmailing feelings of Arab and Islamic nations.

He warned that these practices will increase tensions of regional and international problems, making them more complicated, and escalate violence and unrest in the region. He pointed out that the US declaration will not only hinder peace process but also increase violent feelings in the region against US policies and provide justifications to terrorist groups to spread their destruction in the region.

The foreign minister confirmed that this recognition will cause destructive effects and trigger the occupation's hand to destroy and seize all heritage and historical and religious institutions, especially as Israel still proceeds with changing monuments of the the sacred city.

He called upon all governments, institutions, international organizations, civil society organizations and leaders of public opinion to raise their voice demanding the United States to abide by international law and reverse this step and immediately cancel it.

He renewed Yemen's full and permanent- despite the difficult situations in the country- support to Palestine and Arab Palestinian people to have their legal and historical rights ensured by all international laws and legislations.


---

Prime Minister initiates roundtable discussions between government and UN in Aden

Dep. Chief of Staff talks with European Ambassadors over Houthi militias' escalations

Minister Buhaybeh, UNFPA representative discuss interventions in health sector

Chairman of Presidential Council arrives in Dubai to participate in climate summit

Foreign Ministry condemns Dutch parliamentarian's denial of the rights of Palestinian people

Council of Ministers reviews economic, financial, monetary reforms

Yemen presidential council chairman confirms full support for Egypt's position toward Palestinian cause

Leadership Council chairman welcomes temporary truce in Palestinian territories

Yemen welcomes ceasefire agreement in Gaza Strip

Ambassador Al-Maytami participates in Belt and Road Initiative conference in Jinhua, China