[21/10/2017 09:51]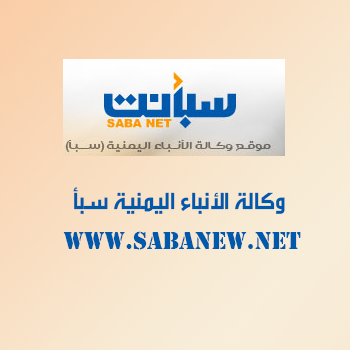 RIYADH-SABA

Deputy Prime Minister and Minister of Foreign Affairs Abdulmalik al-Mikhlafi discussed with the UN Envoy to Yemen Ismael Ould CheiKh means of pushing peace process forward in the framework of Cheikh's new round for resuming peace efforts after halt over Houthi-Saleh Alliance's stubbornness and rejection to former initiatives.

In the meeting held on Friday evening, Minister al-Mikhlafi confirmed support of Yemen's government to efforts of the UN Envoy for realizing permanent and just peace in Yemen in accordance with the three peace references; the GCC Initiative, the Outcomes of the National Dialogue Conference and the UN Resolution 2216 and other related resolutions, as well as points agreed upon in previous round, especially Kuwait Talks in which Yemen agreed on points made by the envoy but rejected by rebel party.

He considered international consensus integration on Yemen and supporting its government a very important issue and has been reflected clearly in the UNSC's recent meetings of the Human Rights Council in Geneva when the council adopted the draft Arab resolution on the status of the human rights in Yemen.

He confirmed that the government of Yemen and the sponsoring countries must keep this momentum and exert more pressure on the rebel party to return to negotiate table.

He clarified that achieving peace, ending the coup and restoration of the state in Yemen is the government's goal for it is the only way for stopping suffering of Yemeni people and fixing the deteriorated humanitarian situation in the country.

Al-Mikhlafi demanded the UN and the International Community not to allow to rebels of more stubbornness and dodging political solution in Yemen and to force them to surrender to international will and implement the UN resolutions on Yemen, led by Resolution 2216.

For his part, CheiKh expressed thanks to the government for its permanent support for peace efforts, stressing that the Yemeni file should not be transferred into a humanitarian catastrophe circulated in media while voices on political solution for realizing actual peace are silent.

He said that he is studying a vision to reactivate political negotiations in Yemen in participation with sponsoring countries to discuss all issue like Hodeida Port, paying salaries of the employees, Sana'a Airport, lifting siege on Taiz and releasing prisoners and then activating the peace and coordination.

He added he depends on support of the government and the sponsoring countries for this plan.




---

Al-Eryani holds Houthi militia accountable for journalist al-Mansouri's, his colleagues' safety

President directs government to take care of Taiz

Victims of Houthi militia's massacre in Marib increases to 39 civilians

IDPCMU appeals for relieving 16 thousand families in Hareeb district

Shabwah Governor discusses with US diplomat investment cooperation

Yemeni-Spanish relationships discussed

MoLAHR condemns Houthi militia's attacks on civilians in Marib, Taiz

Assa'di: Houthi militia makes the civilians human shields

Vice President confirms promoting relations with brothers, friends

Houthi rebels kill woman, hurt her espouse in Taiz