[27/08/2017 01:38]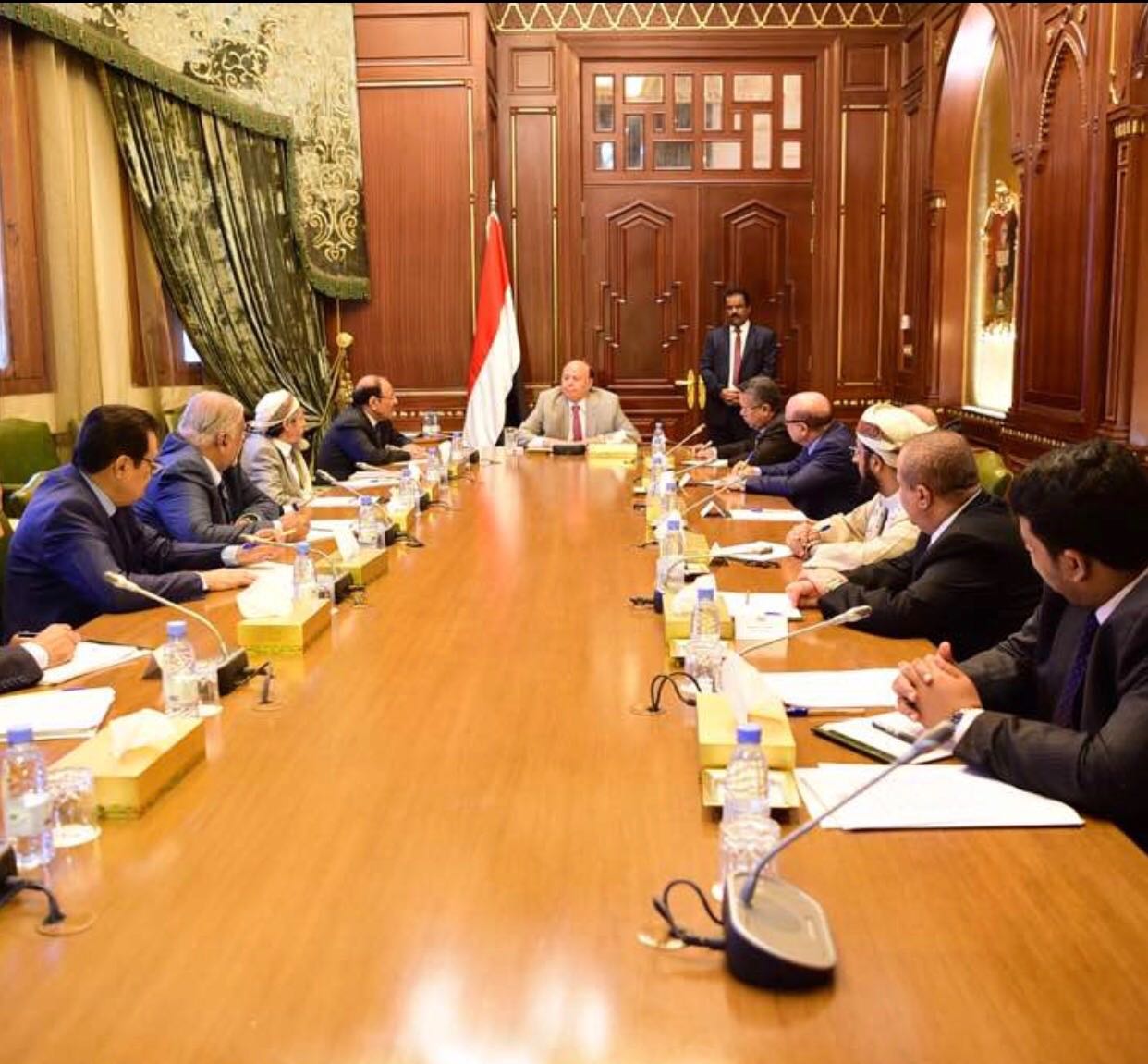 RIYADH-SABA

President Abdu Rabbu Mansour Hadi on Sunday held a meeting here with his advisors in the presence of Vice President Ali Muhsin Saleh and Prime Minister Ahmed Obeid bin-Daghar.

The meeting touched on a series of issues including critical national ones and building up a federal Yemeni state on the basis of partnership, justice, equality and good governance, the outcomes of the National Dialogue Conference and the federal Yemen's draft constitution.

The president presented an overview on Yemen's developments and results of his meeting with the Saudi King Salman bin Abdulaziz in the Moroccan city of Tangier.

He further reviewed issues and topics relating to the current situation and updates on different levels.

The president praised field aspects and achievements made by the national army backed by the Arab Coalition in different warfronts as well as great sacrifices of the army.


---

President Hadi praises significant advancements gained by armed forces in different flashpoints

President Hadi learns from Marib's Governor on the overall situation in the governorate

President Hadi: Wresting Bayhan districts from Houthi militiamen a step toward retaking all regions

Hadhramout Governor informs president on latest developments

President is briefed on the victories of the army in Osailan, Shabwa

President emphasizes activating COCA, revising performance of CBY

President receives Russian Ambassador on ending duty in Yemen

Shabwa new governor sworn in front of president Hadi

Mohammed bin Adyeu appointed advisor of the President of the Republic

President Hadi receives Saudi Vice Defense Minister