[23/08/2017 07:37]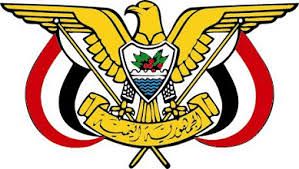 ADEN-SABA
A presidential decree no. (50) issued today has restructuredthe National Committee for Investigating alleged Human Rights Abuses, as an amendment to decree no. (140) for 2012.

The Committee is now under the chairmanship of Judge Ahmed Said Yahia Al-Muflahi and membered by:

- Lawyer EshraqFadl Abdullah Thabet.
- Judge Jihad Abdul Rasool Mohammed Al-Denge.
- Judge Sabah Ahmad Saleh Al-Alwani.
- Lawyer Hussein Omar Ahmed Deifallah.
- Judge Taher Hussein Ahmed Al-Faeeq
- Judge Nasser Qasim Ahmed Al-Awadli.
- LawyerHazem Mohammed Al-Marisi.
- Dr. Ghaleb Abdullah Ghaleb Al-Quaiti.

According to the decree, no member can have another job somewhere else but should rather be solely dedicated to the work of the Committee.

The committee's tenure is two years from the date of the decree and should be presenting regular reports to the President of the Republic and the Judicial Authority.



---

President al-Alimi returns to Aden

President al-Alimi congratulates his Indian counterpart on the Republic Day of India

President al-Alimi congratulates Australian Governor on National Day

President al-Alimi congratulates Iraqi president on winning Gulf Cup

Leadership Council president stresses need to correct erroneous narratives regarding Yemeni issue

President al-Alimi receives governor of al-Mahrah

President al-Alimi receives al-Ahmar family

President al-Alimi appreciates UK's efforts to alleviate humanitarian suffering, push peace

Prime Minister details President al-Alimi on the government's efforts to manage challenges in different domains

President al-Alim receives UN's special envoy