[04/10/2022 12:38]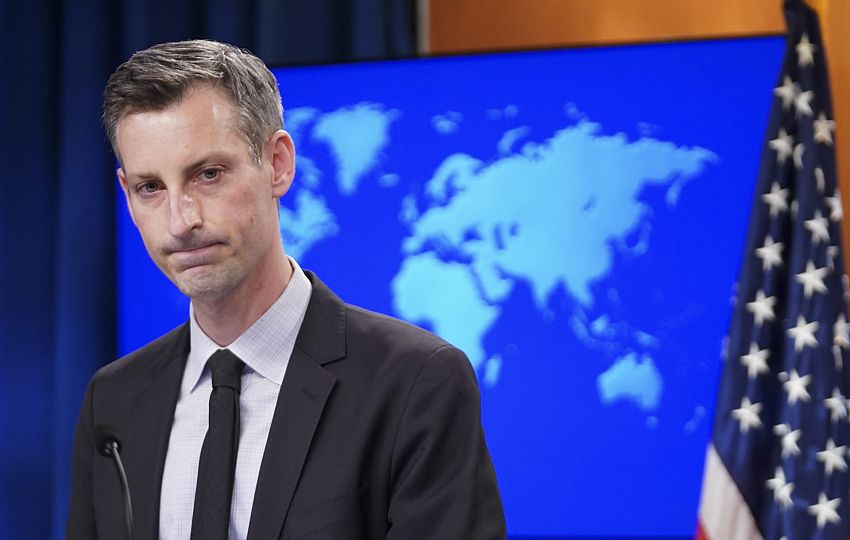 WASHINGTON-SABA
The United States of American expressed its deep concern The United States expresses its deep concern that the UN-mediated truce in Yemen expired on October 2 without the parties reaching agreement to extend it.

A press release issued by the Department Speaks person Ned Price reads" The United States welcomes the support from the Republic of Yemen Government for the UN's expanded truce proposal, as well as the strong support from countries across the region, the UN Security Council, and other international partners"

Price continued saying" The overwhelming consensus in support of the UN-mediated truce is a testament to its potential to put Yemen on the path to peace and recovery . The United States urges the Houthis to continue negotiations in good faith and work with the UN to come to an agreement to extend the truce and keep Yemen on the path to peace. We urge all the parties to exercise restraint during this sensitive time".

He added" The United States underscores the unacceptability of Houthi rhetoric threatening commercial shipping and oil companies operating in the region".

The US Department spokesperson came to say" The truce represents the best opportunity Yemenis have had for peace in years.

The choice before the parties is simple: peace and a brighter future for Yemen, or a return to pointless destruction and suffering that will further fracture and isolate a country already on the brink. The only way to truly ease the suffering of Yemenis is through negotiation, not war".


---

Prime Minister initiates roundtable discussions between government and UN in Aden

Dep. Chief of Staff talks with European Ambassadors over Houthi militias' escalations

Minister Buhaybeh, UNFPA representative discuss interventions in health sector

Chairman of Presidential Council arrives in Dubai to participate in climate summit

Foreign Ministry condemns Dutch parliamentarian's denial of the rights of Palestinian people

Council of Ministers reviews economic, financial, monetary reforms

Yemen presidential council chairman confirms full support for Egypt's position toward Palestinian cause

Leadership Council chairman welcomes temporary truce in Palestinian territories

Yemen welcomes ceasefire agreement in Gaza Strip

Ambassador Al-Maytami participates in Belt and Road Initiative conference in Jinhua, China