[16/09/2021 02:21]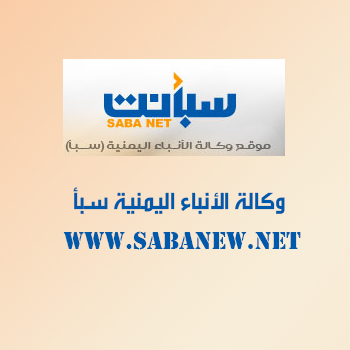 ADEN-SABA
Yemen has severely criticized the UN 'Group of Eminent Experts' saying their latest reports on the human rights situation in Yemen confirms that the government's rejection of renewal of the experts' mandate and refusal to recognize the reports they produce was a sound decision.

In a statement to Saba, Yemen's Information Minister said the new report shows the unprofessionalism of the UN team, their lack for sources in the field and their dependence on misleading reports from media outlets and organizations that gravitate toward the orbit of Iran's Houthi militia.

Muammar al-Eryani said, "The report which echoed the Houthi militia's claims that the terrorist attacks on Saudi Arabia are attacks on targets of 'military nature' betrays the disgraceful bias of the UN experts in their attempt to justify those attacks on sources of energy, airports, civilian seaports and neighborhoods."

Al-Eryani said the report failed to criticize the terrorist militia's hindrance of peace due to their stipulation of a stand-alone agreement concerning the Hodeidah seaports, and Sana'a airport, as a pre-condition for negotiations.

He said the report "ignored the fact that hundreds of foodstuff and fuel-laden vessels keep coming and discharging their load off in Hodeidah seaport, and instead kept repeating the Houthi claim of [government and Arab Coalition] restriction on imports."

"The report seemed to even ignore the statements of the former UN Special Envoy Griffiths which laid the blame of the confiscation of the seaport's revenues and, therefore, public salaries at the Houthis' feet."

Al-Eryani expressed his shock at the experts' "attempt to cover up on one of the most dangerous crimes and egregious abuses by the Houthi militia, the recruitment of tens of thousands of children … to the frontlines without mercy, by portraying that as an abuse done by all "parts to the conflict."

Al-Eryani renewed Yemen's rejection of any renewal of the experts' mandate and their report in its entirety, saying the report's contents "betray its lack in impartiality, bias in sources, repetition of gross mistakes from previous reports, lack of overall credibility and its abuse of the international reference points concerning the Yemeni crisis, mainly the UNSC resolution no. 2216

Al-Eryani renewed the government's support for the national Enquiry Commission on Alleged Human Rights Abuses who carry out their investigations in a professional way, on the field, and in line with the international standards.

Al-Eryani called for offering more support to the national independent experts to produce professional reports, instead of the UN's politicized reports that encourage the Houthi terrorist militia to keep abusing the civilians in Yemen.


---

President al-Alimi returns to Aden

Rights group documents Houthi crimes against Hajjah people

FM meets US Ambassador

Ksrelief organizes bazaar for beneficiaries of Youth Empowerment Support in Mahra

Shujaadin seeks IAEA's collaboration with Yemen

President al-Alimi congratulates his Indian counterpart on the Republic Day of India

Social Affairs Minister meets with his Emirati, Libyan counterparts

BinMubarak, German official explore peace prospects

Yemeni government needs more support to manage economic hardships, says Minister

Al-Zaori discusses coordination with Omani, Jordanian ministers