[24/12/2020 08:47]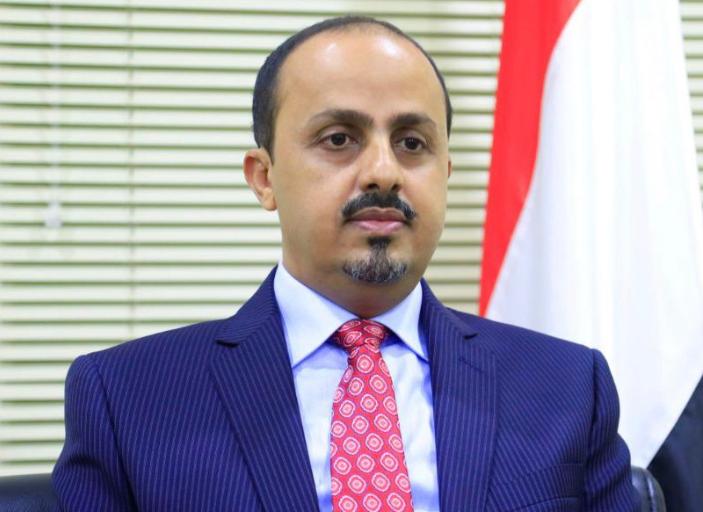 RIYADH - SABA
Minister of Information, Culture and Tourism Mu'amar al-Iryani has denounced the terrorist and malicious crime committed by Houthi militia's element, the so-called Abu Basshar al-Shabibi in al-Udain District, Ibb province, by storming the house of citizen Mohammad al-Ushari in his absence and killed his pregnant wife before her children.

Talking to Saba, al-Iryani said this crime, which shocks the Yemeni public opinion, reveals Houthi militia's barbarism and terrorism of Iran-backed Houthi militia, making it away of Islamic teachings and Yemeni customs and morals.

" Houthi militia's terrorism is continuing amid international silence while talking day and night on human rights, neglecting suffering of millions of Yemeni people who live tragic conditions," he added.


---

Three civilians injured among them child by Houthis' drone assault in Marib

Defense Minister visits headquarters of Joint Forces Command in Jizan

Masam removes 1,201 Houthi landmines within a week

70 breaches on Saturday by Houthi militias against the UN-sponsored truce

Houthi militias blamed for 1432 breaches of the UN-brokered truce in Taiz

Up to 165 breaches of the UN-brokered truce by Houthis over past couple of days

Human Rights Ministry condemns Houthi militias' crimes against civilians

Chief of Staff discusses with ICRC delegate situations of kidnapped in militia's prisons

Yemeni Network for Rights condemns Houthi burning of African immigrants' tents

PM visits Aden Refineries and reviews the steps to implement plan to restart it