[20/11/2019 12:04]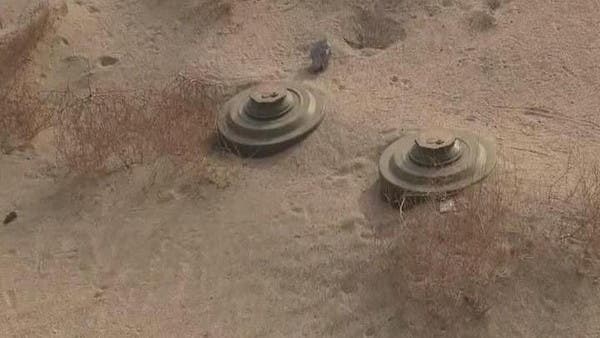 ALBAIDHA-SABA
Two civilians were killed Wednesday by Houthis-laid landmine explosion in the district of Asswadeyah of Albaidha governorate.

Local sources told the Yemeni News Agency (Saba) that Abd-RabbuRakenAbd-Rabbau al-Wahbi and Mohammed Nasser Abd-Rabbu al-Wahbi had been killed in a landmine planted by Houthi militiamen in the area of Abl al-Wahbiah in the district of Aswadeyah.

Houthi militia's militants laid down numerous landmines in different regions of Albaidh governorate. As a result civilians are reportedly killed, injured and often maimed by the Houthis' landmines.


---

F.alhusary: Al-Eryani meets with Chair of Spanish Parliament Committee on Foreign Relations

FM discusses with Italian counterpart latest developments in Yemen

F.alhusary: Yemen, Cuba discuss bilateral relations

VP acclaims troops' heroic fighting against Iran-backed Houthi militiamen

FM, Italian SP review Yemen developments

Dep. Interior Minister stresses importance of international cooperation in combating terrorism

Al-Wali and Al-Qobati discuss strengthening cooperation with UNCTAD

VP congratulates Emirati counterparts on the Golden Jubilee of National Day

FM meets WFP deputy CEO

Yemeni-Turkish security cooperation discussed