[29/09/2019 10:44]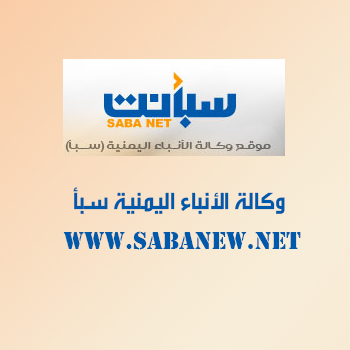 NEW YORK-SABA
In his address to the UN General Assembly on Saturday, Yemen's Foreign Minister said, "The Iran-backed coupist militia of Houthis ruined in a handful of years the dream of all Yemenis in freedom, equal citizenship and dignified life."

Mohammed al-Hadhrami was referring to the Houthi coup of September 2014 that sabotaged a historical political transition in the country and triggered in 2015 the armed conflict continuing to now.

"The dream of Yemen and Yemenis was about to materialize, by the virtue of the GCC Initiative and the outcomes of the National Dialogue Conference," he continued, "but despite what happened the Yemeni people will not give way to lassitude."
"In the same way they toppled the (pre-1962) myth of God-given reign … they are going to topple the worse version of that theocracy."

"I stand before you today broken-hearted for how situations ended up in my country of deeply rooted history and civilizations . My country is severely wounded because of the war imposed by an armed religious militia that habitually tortures, excludes and murders oppositionists," he said naming Iran, Houthis backer, as "the first sponsor of terrorism in the world."

He called on the UN Security Council to shoulder its responsibility in forcing the militia to honor the Stockholm Agreement; withdraw from Hodeidah port, release all prisoners and lift the years-long on Yemen's third largest city of Taiz.

Addressing the new turbulence in the south, he said that after the liberation of Aden port from Houthis in 2015, the government struggled and continued to do its best in mitigating the impact and ensuring recovery for the nation politically and economically. "Things went on like that until the Southern Transitional Council rebelled and seized public offices in the interim capital with financial, military and logistical backing from the UAE."

He said the armed forces, trying later to retake Aden and two other cities lost to the STC, came under direct airstrikes "launched by the UAE warplanes in violation of the international law…and in deviation from the stated mission of the Arab Coalition."

He appreciated the Saudi efforts to address the rebellion and "these misconducts of the UAE in the liberated territories" in what unifies efforts in Yemen against the Houthi coup in the north.

He also thanked donors who provided Yemen with humanitarian aid in particular Saudi Arabia for helping alleviate the impact of the humanitarian crisis in the country.


---

Al-Awadhi discusses with Kenyan official bilateral relations

Director of EU Mission's Office visits Marib to know about humanitarian situations

Water Minister discusses with Kuwaiti organization support to ministry's plans

PM: Challenges facing Presidential Council, require integration of all forces

Aden governor confers with Director of the UN Envoy's Office over basic services in the governorate

Prime Minister praises British support for government's efforts to manage the economic hardships

Local Administration Minister, UN official discuss implementing sustainable development projects

President al-Alimi receives American Ambassador

Prime Minister praises continuous French support for the government and the Yemeni people

Bin Mubarak meets acting Russian Ambassador