[29/05/2019 08:21]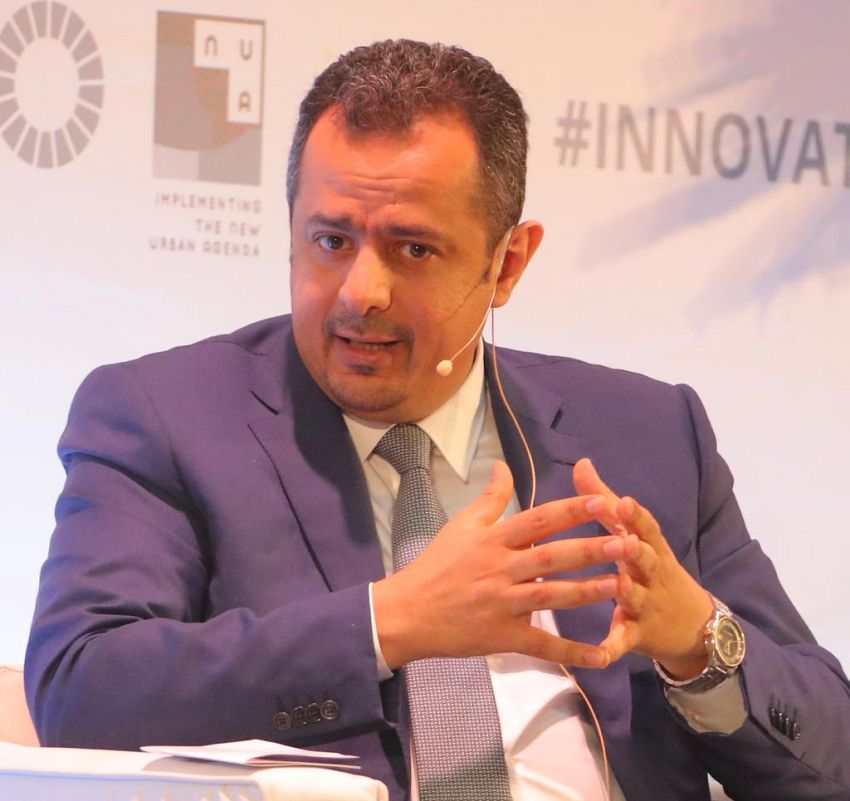 NAIROBI-SABA
Prime Minister Ma'een Abdulmalik reviewed on Wednesday before presidents and prime ministers and delegations participating in UN Habitat Assembly's First Session here government's plans and priorities as a mean for keeping social peace.

He confirmed that innovation and technology help overcoming many challenges and difficulties resulted by conflicts and represent an opportunity for reconstructing infrastructure on the bases of urban development's principles.

In comments he made in high level strategic dialogue participated by Kenyan President Uhuru Kenyatta and President of South Sudan SalvaKiir and high ranking delegations from across the world, Abdulmalik talked about Yemen's experiment and what has been facing of destruction over the war triggered by Houthi rebel militia.

He also talked about effects of conflicts in destroying basic foundation of development, hindering economic activity, complicating effects of displacement into cities and uninhabited areas, which left burdens on the government, pointing to government's vision for realizing admirable urban development.

Noting to role of Yemen's participants for supporting government's plans, prime minister confirmed government's determination on providing inspiring urban development experiment to countries witnessed conflicts.

He pointed to discussions for including local and foreign private sector in implementing urban agenda in Yemen and including it in strategic and infrastructure projects and to studied visions for ensuring making this partnership.





---

Prime Minister initiates roundtable discussions between government and UN in Aden

Dep. Chief of Staff talks with European Ambassadors over Houthi militias' escalations

Minister Buhaybeh, UNFPA representative discuss interventions in health sector

Chairman of Presidential Council arrives in Dubai to participate in climate summit

Foreign Ministry condemns Dutch parliamentarian's denial of the rights of Palestinian people

Council of Ministers reviews economic, financial, monetary reforms

Yemen presidential council chairman confirms full support for Egypt's position toward Palestinian cause

Leadership Council chairman welcomes temporary truce in Palestinian territories

Yemen welcomes ceasefire agreement in Gaza Strip

Ambassador Al-Maytami participates in Belt and Road Initiative conference in Jinhua, China