[30/04/2019 07:48]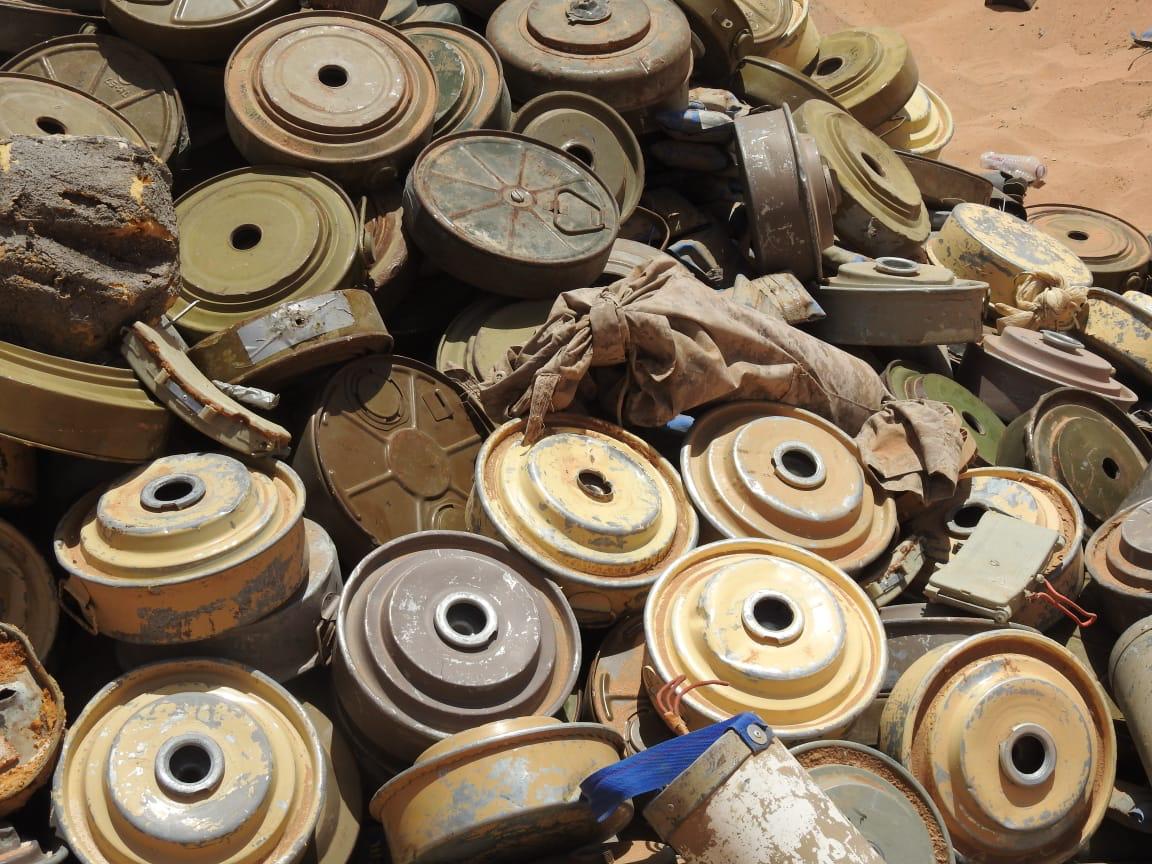 SA'ADA-SABA
The national army engineering battalion destroyed Tuesday big number of mines and explosive devices laid by Houthi rebel militia in different areas in Sa'ada liberated by the national army recently.

"Those mines and explosive devices laid by death and destruction and criminal Houthi militia in areas and villages after being expelled from them… will not hinder the national army's military advance and liberating Sa'ada province and other areas still under the militia's control," said Commander of Sa'ada Battalions Hani Basalama.

The destroyed landmines and explosives reached 2500, said Commander of Engineering and Chemistry Battalion in Sa'ada Military Brigade Colonel Saif al-Salafi, pointing out that 7000 landmines have been removed from al-Boqo' and al-Ajasher Desert during the past three months alone.

He made it clear that despite the disguising shapes of the mines and explosives, the engineering team has been able to remove them and securing roads and warfronts before the national army.



---

Parliament delegation participates in IPU's 143 round

Health ministry receives new batch of anti-corona vaccine

Continuous education project discussed

NCIAVHR confirms increasing violations against women in Yemen

PM orders urgent measures to improve electricity in Aden

Yemen's Representative to UN discusses with new SC's members latest developments

Rajeh Badi sworn in as Ambassador of Republic of Yemen to Qater

President Hadi receives credentials papers of newly appointed ambassadors to Yemen

Marim discusses with Egyptian official latest developments

Dep.FM receives credentials of Greece Ambassador to Yemen