[09/01/2019 02:50]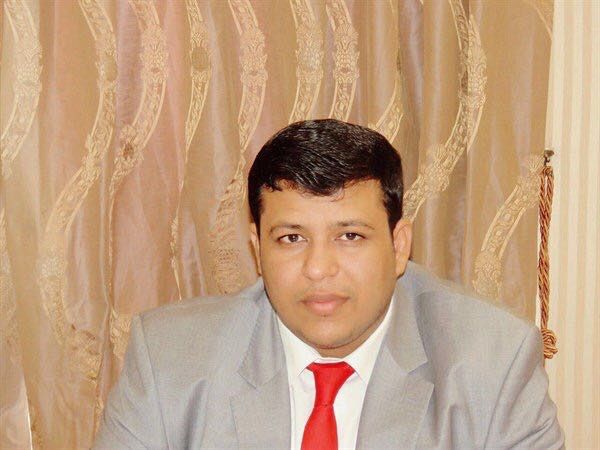 RIYADH-SABA
Director of Republic Presidency Office Dr Abdullah Al-Alimi said the great Yemeni people understand that Houthi putschist militia capitalizes on their ordeal to achieve some political gains so that the militia leaders can prolong the war it has waged against the legitimate authority in September 2014.

In statement to the Yemeni News Agency (Saba) he said President Abd-Rabbu Mansour Hadi reiterated yesterday (Wednesday) as he met the UN Special Envoy to Yemen Martin Griffiths his full support for the UN's efforts.

Al-Alimi added" President Hadi voiced the government's determination to implement Stockholm's Agreement, open all humanitarian corroders, take every necessary measure to allay the humanitarian suffering of the Yemeni people".

He went on saying" President Hadi clearly relayed to Mr Griffiths the government's point of view about the implementation of the agreements, concessions offered by the government in order to establish peace. He also cited obstacles created by the Houthi putschist militia on daily basis to circumvent the implementation of Stockholm's Agreement where about Hodeidah city and seaports or releasing detainees, abductees".

Dr Al-Alimi stated that International Community (IC) has come to realize the party that is opposing peace solutions in Yemen and the spoiler of implementing international agreements including Stockholm's Agreement..

The Director of Presidency Office called on the (IC) to put an end of the putschists' behaviors and press for putting Stockholm's Agreement in place.

" We'll never accept to get around of entirely implementation of Stockholm's Agreement. It is categorically unacceptable to legalize the Houthi militia existence either the state's security and military apparatuses, this is not a moot point".


---

Al-Mass inspects works of rehabilitating Lahj- Makha coastal highway

Speaker of Shura Council praises China's support for Yemen

WFP's interventions in Hadhramout discussed

Education Minister discusses with ALECSO's director enhancing cooperation

Water Minister, FAO discuss aspects of coordination

Head of Central Agency for Statistics meets EU mission delegation

Al-Sharjabi discusses with UNICEF rep. implementation of the organization's interventions

Dr. Abdullah al-Alimi confers with Swedish Envoy over developments in Yemen

Yemeni Network for Rights condemns Houthi abduction of Baha'is

Bin Mubarak discusses with Swedish envoy developments in Yemen