[13/08/2018 02:28]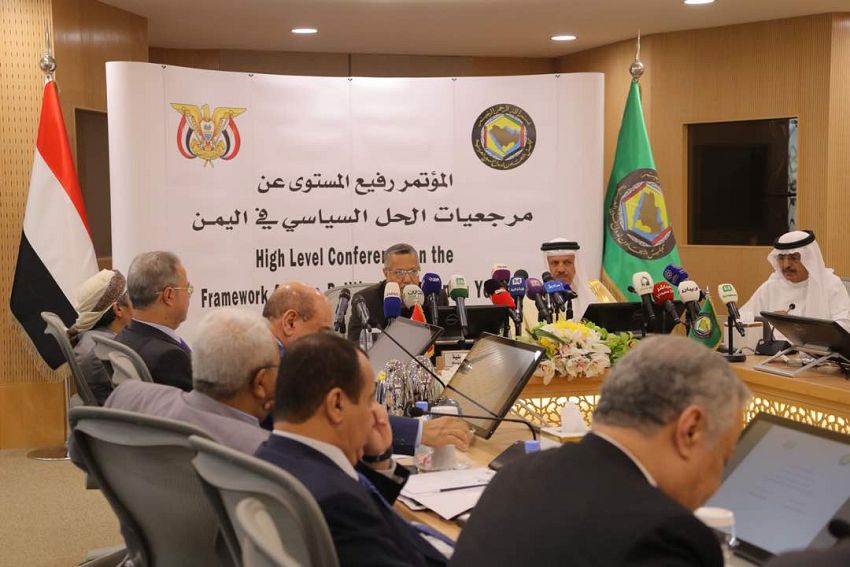 RIYADH-SABA
Prime Minister Ahmad Obeid bin-Daghr has said the size of the national support to the federal state and its new constitution is enough for confirming aspirations of our people towards the future and coming out from the strong central state and a suitable solution for ending the war.

"This meeting is being held in a very difficult conditions Yemen – and the region in general- are going through but in the end we will win our battle with Houthis and Iran," said bin-Daghr in a speech he delivered in the conference on supporting references of the political solution in Yemen held here on Monday and organized by the General Secretariat of the Gulf Cooperation Council.

The conference discusses possible solutions to Yemeni crisis in accordance with the GCC Initiative and implementation mechanism, the outcomes of the National Dialogue Conference and the UN Resolution 2216.

The outcomes of the National Dialogue Conference have represented national consensus on a number of national issues, which have been a center for severe differences between us and these differences have been bloody in some stages, he said, adding the outcomes are a project for social and political new era organizing life in Yemen on new bases establishing a new state away from centralization.

He confirmed that the peace track requires acceptance, recognition and commitment of implementing the international resolutions and that the honest dealing with the UN Resolution 2216 started by withdrawal from the Capital Sana'a and other cities and handing over weapons for giving a space for political solutions.

It is difficult to start from the beginning in every stage of negotiations, said Prime Minister, and releasing all detainees without exception is a national and humanitarian duty and a step towards peace.

Today, we are in Yemen in a crossroads and before a difficult test, and as a nation we do not have many choices to return to and under plots for dividing the region starting by Yemen, we must reject them and we must reject calls for truces, which lead to accepting the real situation because acceptance of this means split and if we accept splitting Yemen we should accept tomorrow splitting other Arab states.

Prime Minister bin-Daghr stressed that the federal state is the summery of the outcomes of the National Dialogue Conference and the Yemeni national will and it is the deterring fence before regional and sectarian calls.


---

Council of Ministers calls on UN, IC to pressure Houthi militia to fulfill its obligations under truce agreement

Head of Arab Parliament warns of Safir Tanker's salvation delay

PM congratulates his Somalis counterpart on his appointment

Al-Zubaidi directs PM to quickly complete matrix of urgent projects

Kuwait reaffirms continuous humanitarian support to Yemen

Al-Sa'adi discusses with UN advisor humanitarian situations in Yemen

Ambassador Yaseen discusses with French official latest developments in Yemen

Military source: 10 soldiers killed in two terror attacks by Al-Qaeda

Eryani: Increasing parricides in Houthi-controlled areas a result of radicalisation

Solicitor-General discusses with ICRC improving forensic medicine