[28/07/2018 01:59]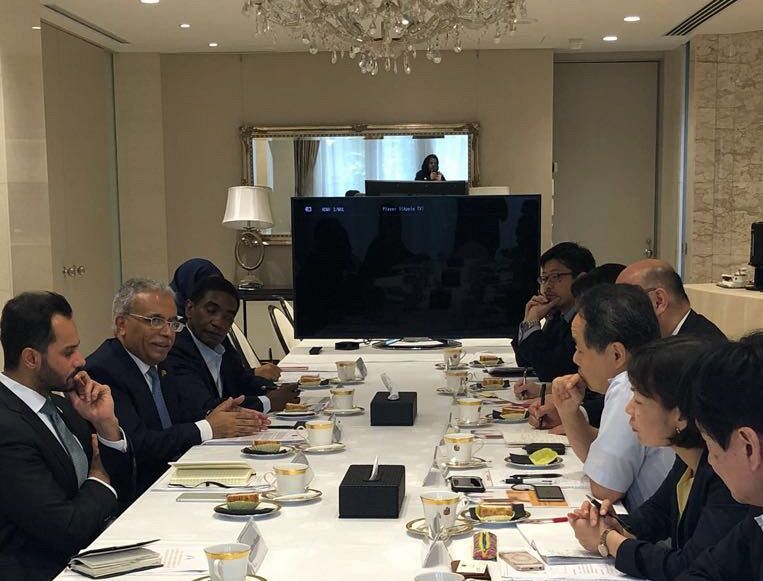 TOKYO –SABA
The Yemeni Embassy in Japan, in cooperation with the Embassy of the United Arab Emirates, organized a seminar entitled "The Operations and Developments for Liberating Hodeidah Port and its Implications for World Trade, Regional Stability and Japanese Interests".

At the seminar, which was attended by intellectuals, journalists and experts from Japan's universities, , Yemen's Ambassador Samir Khamis, presented an account on the history of the bloody Houthi militia and its record of crimes in their birthplace of Saada region over the past 20 years.

He pointed to the six wars that the militia fought against the state, the militia's expansions in the rest of the country and its overthrow of the Yemeni state in 2014, which led to the outbreak of the current war against it and the intervention of the Arab Coalition in which Saudi Arabia and the UAE play central roles in supporting the internationally recognized government.

Ambassador Khamis affirmed the government's support for a sustainable peace based on the main terms of references; the Gulf Initiative, the outcomes of the national dialogue and the relevant UN Security Council resolutions, particularly resolution no. 2216.

He reiterated the commitment of the government to support the efforts of UN envoy Martin Griffiths to remove the Houthi militia from city and port of Hodeidah peacefully.

He also provided a detailed account of the role of Iran in supporting the Houthi militia financially and militarily including military experts and ballistic missiles to fire them toward Yemeni and Saudi cities.

He also referred to the rising Houthi threat to international shipping, an issue around which the audience debate especially focused.


---

Reconciliation Authority discusses latest political, economic developments

Marib: Local government discusses impact of floods on IDPs

President and members of the Supreme Judicial Council

Leadership Council holds first meeting with the judiciary

Yemen condemns Israeli aggression on Gaza Strip

UNOPS' team gets acquainted with road projects in Aden

Finance ministry, Pragma Corporation discuss implementing unified banking system

Presidential Decree on restructuring Judiciary Council issued

Promoting humanitarian partnership between Marib, MSF discussed

Al-Zubaidi meets Governor of Hadhramaut