[11/02/2018 04:34]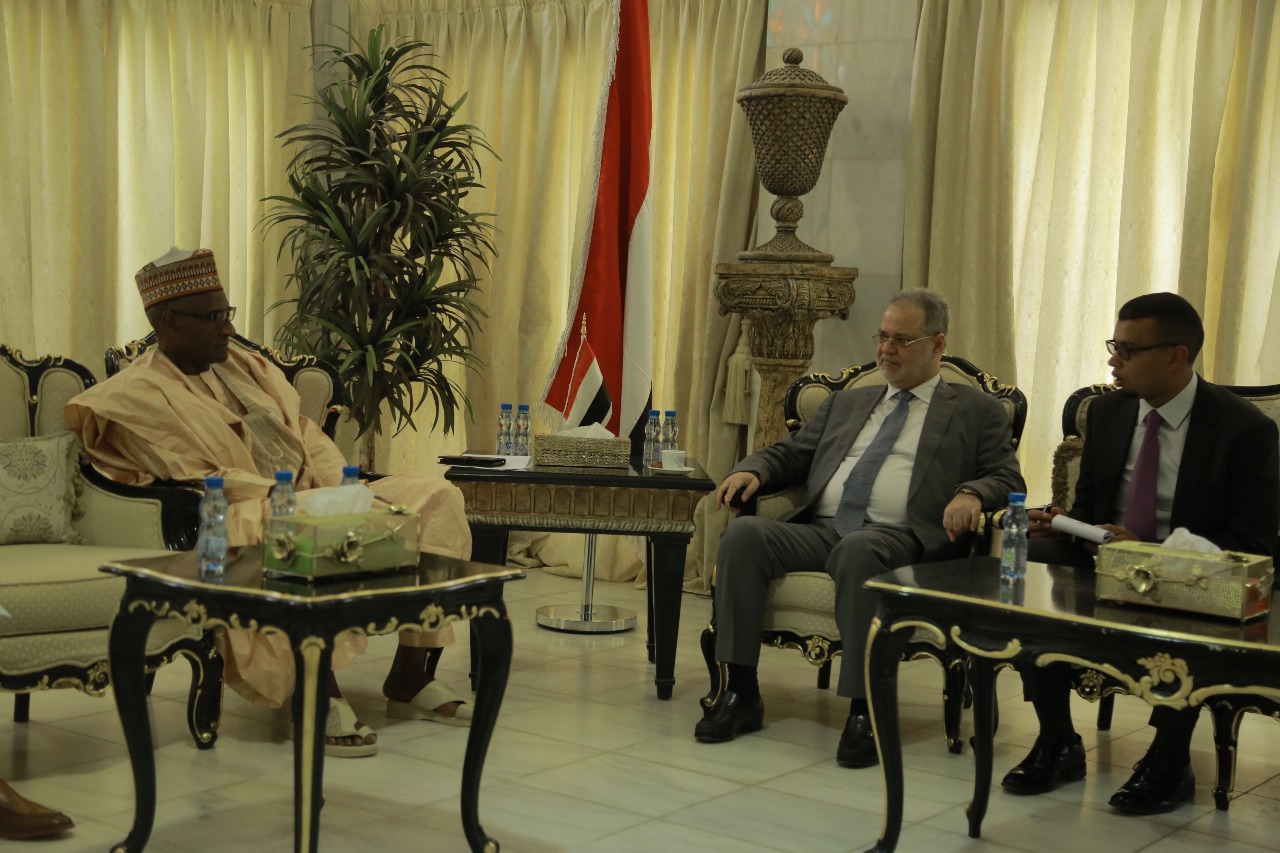 RIYADH-SABA
Minister of Foreign Affairs Abdul-Malik al-Mekhlafihas metMohammed Dowdu, Nigeria's newly appointed non-resident ambassador to Yemen.

In a meetingin Riyadh on Sunday, al-Mekhlafi received the credentials ofDowdu and assured him that the Yemeni government will provide all facilitations to ensure the success of his mission and strengthen bilateral relations between the two countries.

The Foreign Minister reviewed all the situations on the Yemeni arena and the advances of the armed forces against the coup militia in different fronts. He said that the government has shown keennessfor peace and stability but the rebel militia is a maximalist one that cannot negotiate the handover of power and arms.


---

Al-Eryani holds Houthi militia accountable for journalist al-Mansouri's, his colleagues' safety

President directs government to take care of Taiz

Victims of Houthi militia's massacre in Marib increases to 39 civilians

IDPCMU appeals for relieving 16 thousand families in Hareeb district

Shabwah Governor discusses with US diplomat investment cooperation

Yemeni-Spanish relationships discussed

MoLAHR condemns Houthi militia's attacks on civilians in Marib, Taiz

Assa'di: Houthi militia makes the civilians human shields

Vice President confirms promoting relations with brothers, friends

Houthi rebels kill woman, hurt her espouse in Taiz