[09/01/2018 02:05]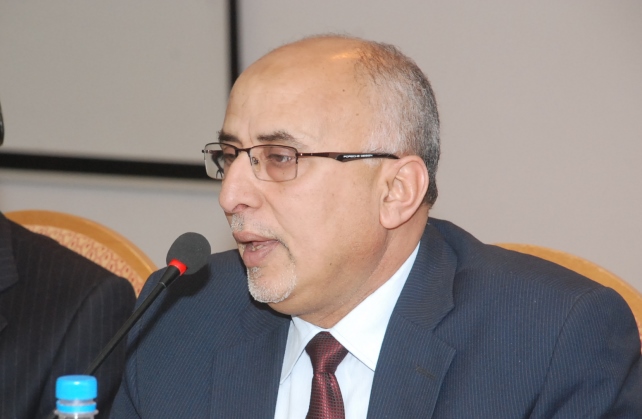 RIYADH-SABA
The chairman of the Supreme Committee for Relief Aid Abdurraqib Fatah said that the threats of a top rebel official to cut off the international shipping in the Red Sea as an explicit defiance to the international laws, humanitarian laws and to the United Nations.

The president of the so-called supreme political council in the Houthi-held Sana'a had told the deputy UN envoy to Yemen Maeen Shureim on Monday his rebel militia, Houthis, will cut off shipping traffic off the Yemeni coasts if the government does not abandon its campaign to retake Hodeidah ports from his rebel militia.

"It is an evidence that this group is bent on its defiance to all international laws, pursuing its destructive catastrophic agenda, and harming the regional and global peace in the seawaters," said Fatah.

"The international community and United Nations should pressure the Houthi militia by all means to hand over all air and sea ports to the internationally recognized government (…) so that the government can coordinate with the donors to deliver humanitarian aid to the different provinces and oversee the international shipping which has become endangered as a result of the militia's control."

Fatah warned that any blockage of international shipping would "bar the entry of humanitarian aid and complicate the humanitarian situation way further than it is now."

He said that the Houthis have been "committing war crimes against humanity", so the international committee is required to "act seriously and firmly to stop them."





---

Planning Minister discusses with IFC's Vice President supporting Yemen's private sector

Al-Eryani: Iranian statements confirms Marib's battle crucial

Arab Coalition announces targeting site for assembling booby-trapped boats in Hodeidah

PM calls on political constituencies to support government's efforts to manage challenges

KSA welcomes presidential statement issued by the Security Council

Al-Ashabi discusses with Pakistani official parliamentarian relations

Yemen welcomes UNSC's statement, reiterates its stance in support of peace

Miftah stresses re-organizing UN organization's works in Marib

Yemeni-Egyptian discussions over transport cooperation

Al-Maliki says the coalition carried out operation against Houthi military targets